tv-news
'Game Of Thrones' Bukti Bahwa Es dan Api Sulit Digabungkan
Senin, 20 Mei 2019 15:36 WIB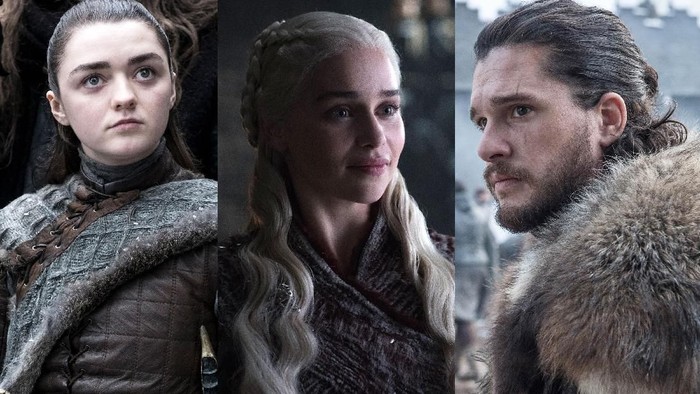 Foto: Dok. HBO
Jakarta
- The Iron Throne jadi episode pamungkas series '
Game of Thrones
' dan representasi dari dua tokoh utama di buku George R.R. Martin yakni 'A Song of Ice and Fire'.
Jon Snow (Kit Harrington) dan Daenerys (Emilia Clarke) jadi penggambaran atas keduanya. Namun nyanyian atas keduanya justru melagukan kesedihan dan kisah cinta yang berakhir tragis.
Jika Anda mengharapkan akhir bahagia dengan kisah cinta layaknya putri Disney, tentunya hanya kekecewaan yang akan didapatkan. Namun wajar untuk merasa kecewa, karena 'Game of Thrones' jadi tontonan yang menemani para penonton serta aktornya tumbuh.
Tak hanya para pemain yang memiliki ikatan atas tontonan tersebut, para penonton juga. Mereka setia menunggu dan membedah film tersebut serta skrip karya David Benioff dan D.B Weiss dengan seksama di tiap detailnya.
Dan kini tontonan itu harus menemui akhirnya, entah apapun hasilnya tetap saja rasa kehilangan pasti dirasakan oleh para fans.
Seperti halnya judul buku tersebut, 'Game of Thrones' jadi salah satu pendongeng akan sulitnya es dan api untuk bergabung dalam satu hati.
(ass/nu2)