tv-news
'Game of Thrones' Usai, Para Bintang Ucapkan Selamat Tinggal
Senin, 20 Mei 2019 09:56 WIB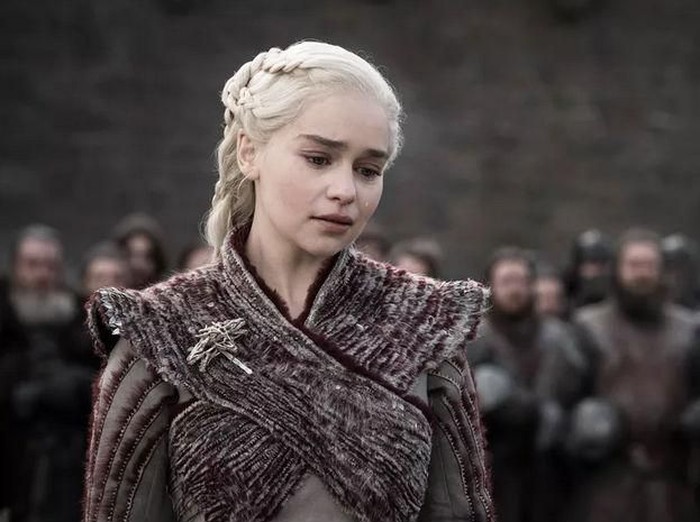 Foto: Dok. HBO
Jakarta
- HBO akhirnya menayangkan episode terakhir
'Game of Thrones'
. Dengan ini, salah satu serial TV terpopuler tersebut akhirnya tamat.
Jelang episode terakhir ditayangkan,
Emilia Clarke
hingga Sophie Turner berpamitan dengan karakter mereka masing-masing. Melalui akun Instagram, para bintang mengunggah foto terakhir bersama para aktor dan aktris yang membintangi 'Game of Thrones'.
"Wanita ini berhasil mengambil seluruh hatiku. Aku berkeringat karena serangan api naga, menangis karena mereka yang meninggalkan keluarga kita lebih dulu, dan membuat otakku kering karena mencoba mewujudkan Khaleesi melalui perilaku dan nama yang diberikan kepadaku," tulis Emilia Clarke.
"'Game of Thrones' berhasil membentukku sebagai wanita, sebagai aktor, dan sebagai manusia. Aku hanya bisa berharap ayahku bisa berada di sini, melihat sejauh mana aku terbang," lanjutnya.
Begitu juga dengan Sophie Turner yang mengunggah foto bersama para aktor dan aktris 'Game of Thrones'. Ia mengucapkan terima kasih kepada karakter yang sudah diperankannya selama 10 tahun belakangan.
"Sansa, terima kasih karena telah mengajarkanku bagaimana caranya bertahan, memberiku keberanian, dan memberitahu apa arti kekuatan yang sebenarnya. Terima kasih karena telah megajariku untuk menjadi baik dan sabar, dan untuk memimpin dengan kasih sayang. Aku tumbuh bersamamu. Aku jatuh cinta padamu saat berusia 13 tahun, dan kini 10 tahun setelahnya, di usia 23 tahun aku meninggalkanmu. Tapi aku tak akan pernah melupakan apa yang telah kau ajarkan," tulis Sophie.
Begitu juga dengan John Bradley, yang memerankan Samwell Tarly, ia mengunggah selfie bersama kertas yang berisi jadwal dan gladi resik untuk para aktor di awal 'Game of Thrones' akan memulai syuting pertamanya.
"Jadi malam ini episode terakhir ditayangkan. Ini adalah langkah akhir dari perjalanan panjang yang mengagumkan. Perjalanan seperti itu, untukku, dimulai pada pukul 10.00 pagi hari Minggu pada 19 Juli 2010. Aku tahu karena baru-baru ini aku menemukan kertas berisi jadwal persiapan untuk musim pertama minggu pertama," tulisnya.
"Aku lega masih menyimpannya. Aku bertemu dengan banyak orang saat itu yang kini menjadi sangat berarti bagiku. Kala itu, kita tak akan tahu perjalanan apa yang akan kami lalui. Aku tak akan pernah menukar pengalaman tersebut, atau orang-orang itu, dengan apa pun. Semoga kalian menikmati episodenya. Terima kasih atas semuanya," pungkas John.
Tonton juga: Pesan Haru Para Pemain Iringi Episode Final "Game of Thrones 8"

(dal/doc)