tv-news
Julia Robert Enggan Nonton 'Game of Thrones' Karena Hal Ini
Sabtu, 18 Mei 2019 03:50 WIB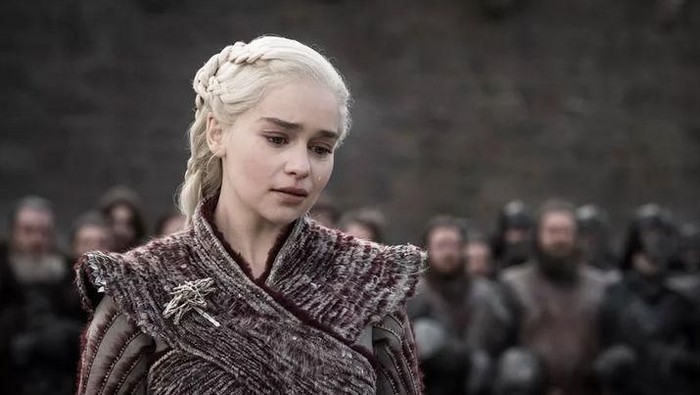 Daenerys Foto: Dok. HBO
Jakarta
- Di tengah demam '
Game of Thrones
' ternyata ada selebriti yang belum pernah menyaksikan serial tersebut. Bahkan ia mengatakan enggan menyaksikan aksi Jon Snow (Kit Harrington) dkk.
Hal itu diketahui saat dirinya diwawancarai oleh Patricia Arquette untuk 'Variety Studio: Actor on Actor'. Bintang serial 'Homecoming' itu ditanya menurutnya siapakah yang akan menduduki tahta Iron Thrones?
Namun ia justru bercanda dengan menyebut nama Barack Obama. Julia pun mengatakan dirinya tak pernah menyaksikan serial 'Game of Thrones' hingga saat ini.
"Aku belum pernah menyaksikan 'Game of Thrones'. Tapi seseorang mengatakan kepadaku bahwa aku mirip dengan salah satu wildings beberapa hari lalu," ucapnya.
Kemudian, Julia Robert pun mengungkapkan alasannya tak menyaksikan serial tersebut yakni terlalu menyeramkan.
"Terlalu seram dan terlalu banyak adegan seks," tuturnya dan menyebut serial itu bukan seleranya.
(ass/nu2)