music
Java Jazz 2020 Boyong The Jacksons ke Kemayoran
Kamis, 16 Jan 2020 18:02 WIB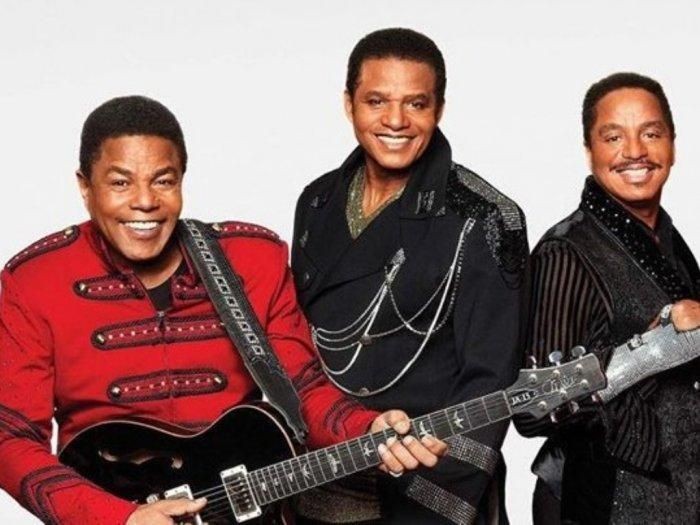 Foto: The Jacksons
Jakarta
- Jakarta International BNI
Java Jazz Festival
atau yang dikenal sebagai Java Jazz akan kembali berlangsung di tahun ini.
Masih bertempat di JIExpo Kemayoran, Jakarta Pusat, acara tersebut bakal digelar selama tiga hari mulai dari 28 Februari hingga 1 Maret 2020. Tahun ini, festival yang telah diadakan ke-16 kalinya itu akan membawa
The Jacksons
(dulu dikenal sebagai The Jacksons 5) sebagai penampil spesial (special show).
"Kebetulan The Jacksons tahun 2019 tur di banyak negara karena anniversary ke-50," kata Presiden Direktur Java Festival Production, Dewi Gontha, saat ditemui di Senayan, Jakarta Pusat.
The Jacksons merupakan grup musik yang beranggotakan kakak beradik dari keluarga Jackson yang berasal dari Indiana. Grup tersebut awalnya beranggotakan Jackie, Tito, Jermaine, Marlon dan Michael Jackson.
Mendiang Michael Jackson kemudian dikenal sebagai Raja Pop Amerika Serikat yang melahirkan sejumlah lagu-lagu kenamaan. Lagu-lagu dari The Jacksons yang populer antara lain 'I Want You Back', 'ABC', hingga 'I'll Be There'.
The Jacksons akan tampil pada hari kedua, yakni 29 Februari 2020. Selain grup musik yang terbentuk pada 1965 itu, Omar Apollo juga akan tampil sebagai penampil spesial (special show) pada 1 Maret 2020.
Pada acara di tahun ini, Java Jazz mengusung 'Redeem Yourself Through Music' sebagai temanya. "Konsep selalu sama (seperti tahun-tahun sebelumnya), tapi bedanya kita satu-satunya festival di Indonesia yang punya 11 panggung di tiga hari," ucap Dewi Gontha lagi.
Sejumlah artis dijadwalkan tampil di acara tersebut, mulai dari Benny Mustafa N Jongens, Dwiki Dharmawan feat. Nadin Amizah, Jay Som, Jeff Lorber Fusion Trio (Jeff, Jimmy Haslip, Gary Novak), KRLY, Maya Hasan, Michael Paulo & Gregg Karukas feat. Melissa Manchester, Michael White, Ron King Big Band, hingga Phil Perry dan lain-lain.
Untuk bisa menonton Java Jazz 2020, penonton bisa membeli tiket harian seharga Rp 775 ribu dan tiket terusan seharga Rp 1,875 juta. Sedangkan untuk menonton special show dikenakan tiket tambahan seharga Rp 375 ribu untuk The Jacksons dan Rp 250 ribu untuk Omar Apollo.
Simak Video "

Spot Primadona Selfie Instagramble BNI Java Jazz Festival 200

"
[Gambas:Video 20detik]
(srs/dar)