music
Lagu Tema 'Frozen 2' Panic! At The Disco Sebaik 'Let It Go' Demi Lovato?
Selasa, 05 Nov 2019 12:32 WIB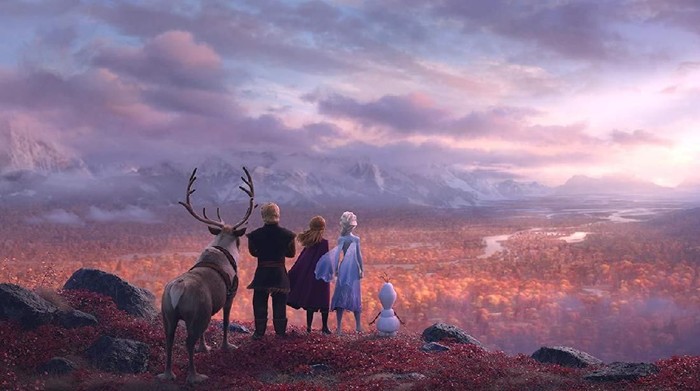 Foto: Dok. Disney
Jakarta
-
Panic! At The Disco
baru saja merilis lagu tema untuk film '
Frozen 2
'. Berjudul 'Into The Unknown', lagu itu mendapat sambutan baik di dunia maya.
Backing vocal yang meriah menyambut pendengar di awal lagu tersebut. Panic! At The Disco juga membuat musik dari lagu itu begitu megah.
"Everyone I've ever loved is here within these walls// I'm sorry secret siren, but I'm blocking out your calls// I've had my adventure// I don't need something new// I'm afraid of what I'm risking if I follow you// Into the unknown," begitu lirik yang dinyanyikan Brandon Urie.
Nantinya, lagu itu juga akan dinyanyikan oleh Elsa di dalam film animasi Disney tersebut. Sedangkan versi asli Panic! At The Disco bakal terdengar pada kredit akhir film.
Hal yang sama juga terjadi di film sebelumnya. Demi Lovato juga terdengar menyanyikan lagu yang didendangkan Elsa di film, yaitu 'Let It Go'.
"2013: 'Let It Go', 2019: 'Into The Unknown'," komentar salah seorang netizen.
Setelah dirilis, pada 2013, 'Let It Go' begitu sukses. Bukan hanya penjualannya, lagu tersebut juga diganjar banyak penghargaan.
'Let It Go' menyabet Best Original Song di Oscar dan Best Song Written for Visual Media di Grammy Awards. Piala juga dikumpulkan dari Critics Choise Awards hingga beberapa yang berhasil masuk nominasi di ajang lainnya.
Lalu, akankah Disney mengulang kesuksesan itu?
Simak Video "

'Frozen 2' Pecahkan Rekor Box Office saat Thanksgiving

"
[Gambas:Video 20detik]
(dar/nu2)