music
Hari Terakhir BNI Java Jazz 2019, Mau Nonton Siapa?
Minggu, 03 Mar 2019 11:35 WIB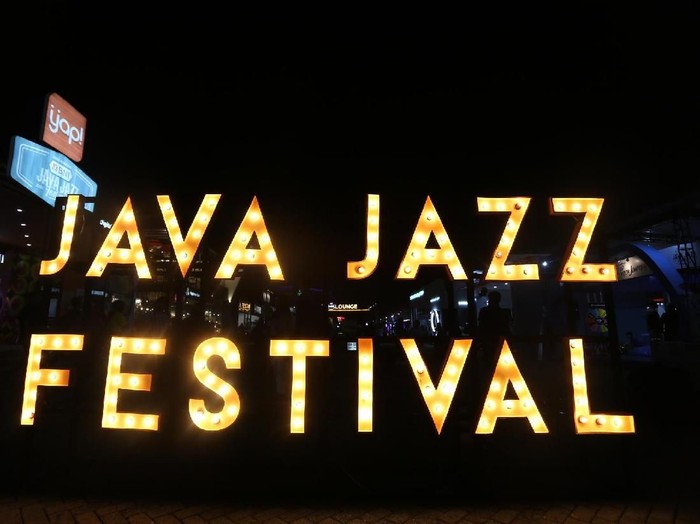 Foto: Hanif Hawari/ detikHOT
Jakarta
- Hari ini akan menjadi hari terakhir dari penyelenggaraan BNI Java Jazz Festival 2019. Meski demikian, masih ada kesempatan untuk seru-seruan malam ini, Minggu (3/3/2019).
Seperti malam sebelumnya, ada 11 panggung yang akan memeriahkan acara yang berlangsung di JIExpo Kemayoran, Jakarta Pusat. 11 panggung tersebut akan diisi oleh sejumlah pengisi acara dari dalam dan luar negeri.
Yang pertama di panggung Avrist Hall ada The Soulful, Sinead Harnett, Warner Music Project, dan Charlie Bug. Sedangkan di BNI Hall ada Kahitna, TOTO sebagai special show, dan R+R=NOW.
Di Brava Hall ada Yance Manusama & Otti Jamalus, Tony Monaco Trio, Idang Rasjidi, dan Michael Martyniuk.
Wangi Gita Swara, MarcoMarche, Hutan Tropis, Matajiwa, Airport Radio dan J-Newbie's akan memeriahkan penampilan di panggung Demajor.
Sedangkan di Java Jazz Stage ada Elfa Zulham & The Beatz Messegers, Knower, James Vickery, dan JMSN.
Adapula Zendhy Kusuma, Andra Ramadhan dan Denny Chasmala dalam ZAD, Teddy Adhitya, Allen Hinds & L.A. Super Soul serta Michael Manson feat, Nima Ilayla di Kapal Api Signature Hall.
Delia, Jeslla, Zsolt Botos, Adeaverry, dan Indro Hardjodikoro feat. Sruti Respati bakal mengisi panggung Kementerian Pariwisata. Sedangkan MLD Spot Hall diisi oleh Maliq & D'Essentials feat. Lala Karmela, Gretchen Parlato, The Funky Knuckles, dan The Soul Rebels.
Di MLD Spot Stage Bus yang intim, akan tampil MLD JAzz Wanted, Petra Sihombing, Monita Tahalea, hingga Danila Riyadi.
Video: Galau Bersama Andien & Arsy di Java Jazz 2019
Isyana Sarasvati bakal membuka panggung Teh Botol Sosro dilanjutkan dengan Akustik Tohpati feat. Sheila Majid dan Masego. Endah N Rhesa Extended, Nick Zavior, Harvey Malaiholo & the Millenials Sing Motown bakal isi panggung Traveloka.
Panggung Traveloka tersebut ditutup dengan kolaorasi Jaz, Ardhito Pramono dan Rendy Pandugo dalam Sony Music Project.
Nah, sudah siap untuk seru-seruan di hari terakhir penyelenggaraan Java Jazz Festival 2019?
(srs/kmb)