music
Teza Sumendra Bawa Satu Rasa di We The Fest 2018
Minggu, 22 Jul 2018 16:58 WIB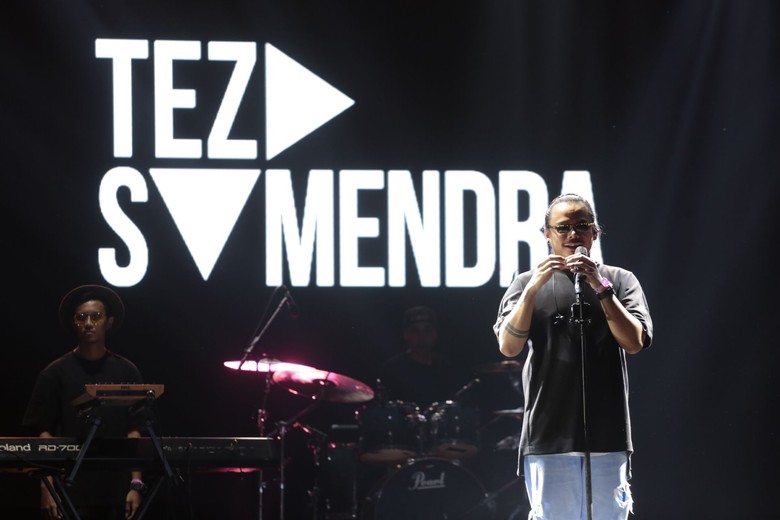 Teza Sumendra Foto: Asep Syaifullah
Jakarta
-
We the Fest
hari ini, sudah memasuki hari terakhir.
Teza Sumendra
pun didapuk menjadi penampil awal di This Stage is Bananas.
Teza membuka penampilannya di JIExpo, Kemayoran dengan lagu yang dirilis 2015 lalu bertajuk 'Satu Rasa'. Tampil santai dengan kaos hitam yang dipadukan dengan celana jins, ia melanjutkan penampilannya dengan 'Get Togheter' dan single pertamanya, 'I Want You, Love'.
Kemudian, Teza Sumendra memperkenalkan lagu terbarunya bertajuk 'I Did It'. "Tahu nggak tahu lagunya, yang penting joget ya!" pesan Teza yang langsung dibalas seruan nyaring oleh para penonton.
"Cerita tentang perselingkuhan. Siapapun yang lagi suka sama pacar orang, this song is for you," ujarnya sebelum menutup perjumpaan.
We the Fest 2018 hari terakhir baru saja dimulai. Masih ada White Shoes & The Couples Company hingga The Neighborhood dan SZA tampil malam ini.
(dal/dar)