music
Berjingkrak Bersama Barasuara di We The Fest 2018
Sabtu, 21 Jul 2018 22:58 WIB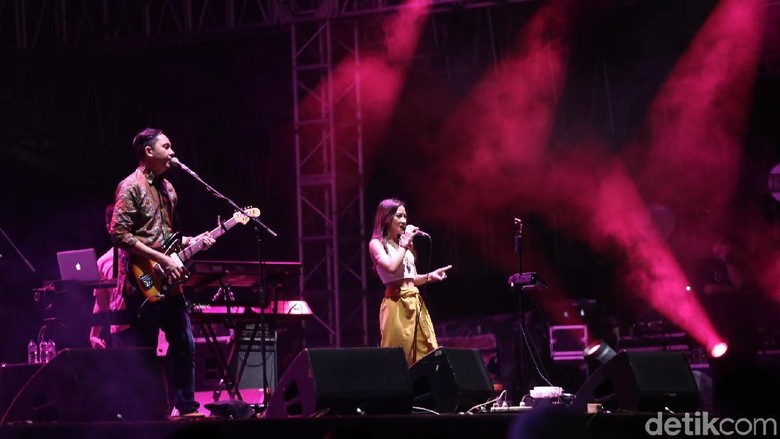 Foto: Hanif Hawari
Jakarta
-
Barasuara menjadi penampil selanjutnya setelah Efek Rumah Kaca di WTF Stage, We The Fest 2018, Jiexpo Kemayoran, Jakarta Pusat, Sabtu (21/7/2018).
Meskipun di jam yang sama ada Andien di Bananas Stage, namun penonton yang hadir untuk menyaksikan Barasuara juga tak kalah ramai.
Mereka tampak menikmati lagu-lagu yang dibawakan oleh grup musik yang digawangi oleh Iga Massardi itu.

Beberapa lagu baru dibawakan oleh mereka. Salah satunya adalah 'Guna Manusia' yang baru akan mereka rilis tepat pada HUT RI, 17 Agustus 2018.
"Ini lagu baru, agak-agak gimana mungkin dengarnya ya. Tapi karena kalian asoy, jadi okelah," ucap Iga Massardi di atas panggung.
"Saya persilaan Anda jingkrak jingkrak, Go!" teriaknya dengan histeris. Penonton pun menuruti seruan Iga Massardi tersebut.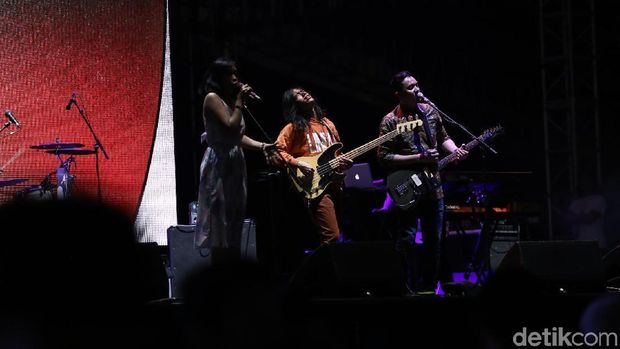 Aksi Barasuara bikin panas We The Fest 2018. Foto: Hanif Hawari
Terakhir, mereka membawakan lagu lamanya 'Bahas Bahasa' yang dilanjutkan dengan 'Api dan Lentera'. Sebagai penutup, Barasuara menyampaikan rasa terima kasihnya karena telah dipercaya untuk bermain di We The Fest 2018.
"Makasih telah membuat kami menjadi tuan rumah di negeri kami sendiri. Terimakasih We The Fest dan Ismaya dan semua yang ada di sini," tutup Iga Massardi.
(hnh/ken)