music
Energiknya Gnash di Panggung We The Fest 2017
Sabtu, 12 Agu 2017 23:23 WIB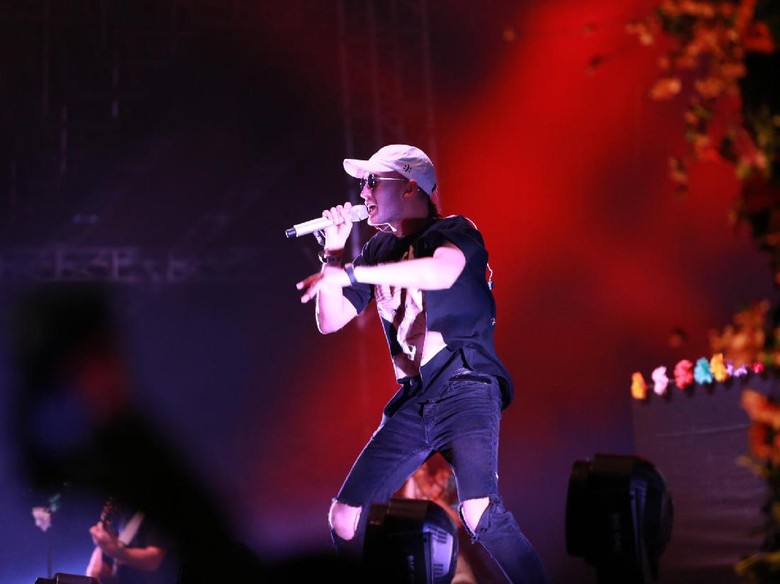 Gnash Foto: Hanif Hawari/detikHOT
Jakarta
- We The Fest 2017 berlanjut, DJ dan rapper asal Amerika Serikat, Garret Charles Nash alias Gnash naik ke atas panggung.
Sebelumnya, seorang DJ yang mengenakan kaus putih dan celana pendek berwarna cokelat naik ke atas panggung sebagai pembuka Gnash. Suntikan semangatnya dari WTF! Stage, JIExpo Kemayoran, Jakarta Pusat, Sabtu (12/8/2017) begitu terasa.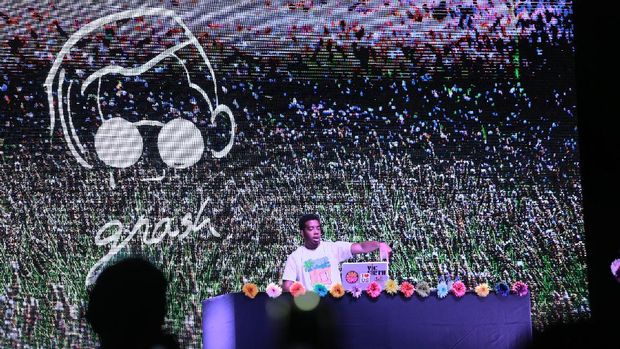 Aksi seorang DJ menjadi pembuka Gnash di We The Fest 2017. Foto: Hanif Hawari/detikHOT
DJ tersebut membawakan tiga lagu hingga Gnash datang bersama seorang pemain gitar. Ia mengenakan kaus hitam dan topi berwarna putih.
Setelah membawakan sebuah lagu, ia pun menyapa penononton We The Fest 2017. "How do you feel right now?" tanyanya menyapa penggemarnya.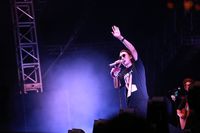 Gnash Foto: Hanif Hawari/detikHOT
Gnash langsung membawakan lagu 'Bad 4 U'. Saat itu penonton semakin gila menari mengikuti irama. Selanjutnya, Gnash pun membawakan lagu 'Rumours'.
Setelah beberapa lagu yang bersemangat, Gnash mendinginkan suasana dengan sebuah lagu berjudul 'Belong'.
Para penonton pun segera mengangkat tangan dan bernyanyi bersama. Lagu tersebut segera disambung oleh lagu 'I Hate U I Love U' yang menjadi lagu terakhir dari penampilan Gnash malam hari ini.
Gnash pun berjanji akan segera kembali ke Indonesia dalam waktu dekat. Kita tunggu saja.
(srs/dar)