music
Setelah 'Blurred Lines', Giliran 'Happy' Pharrell Williams Dituding Menjiplak
Selasa, 17 Mar 2015 09:55 WIB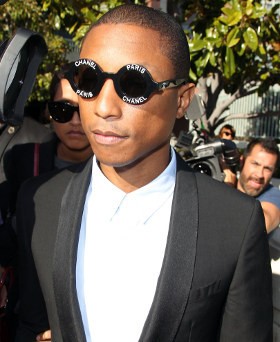 Jakarta
-
Pharrell Williams telah terbukti bersalah dalam kasus penjiplakan lagu 'Blurred Lines'. Lagu tersebut terbukti di pengadilan menjiplak lagu 'Got to Give It Up' milik Marvin Gaye.

Kasus tersebut justru menyeret Pharrell ke kasus lain. Kini giliran hits 'Happy' yang disebut hasil menjiplak.

'Happy' disebut hasil penjiplakan dari lagu lain dari Marvin yang berjudul 'Ain't That Peculiar'. Secara sekilas kedua lagu tersebut memang terdengar mirip.


Bahkan beredar di YouTube sebuah video mashup dari kedua lagu tersebut. Saat diperdengarkan memang sangat pas dan sangat mirip.
Salah anak Marvin, Nona Gaye pun sempat melontarkan kemiripan kedua lagu tersebut kepada CBS News, Selasa (17/3/2015). Namun, Nona tak menjelaskan langkah selanjutnya.
"Saya tidak akan berbohong. Saya pikir keduanya memang mirip," ucap Nona.
Pihak keluarga sendiri memang masih belum berpikir untuk membawa kasus tersebut ke kasus hukum. "Kami belum berpikir untuk melakukan hal itu," tutur mantan istri Marvin, Jarnis.
Sebelumnya, Pharrell dan Robin Thicke sudah dinyatakan karena dituding menciplak lagu 'Got to Give It Up' milik Marvin. Mereka pun dituntut ganti rugi hingga 7,4 juta dollar.
(fk/mmu)