music
NSG, Si Gempal yang Bersenang-senang dengan Musik
Senin, 30 Nov 2015 17:05 WIB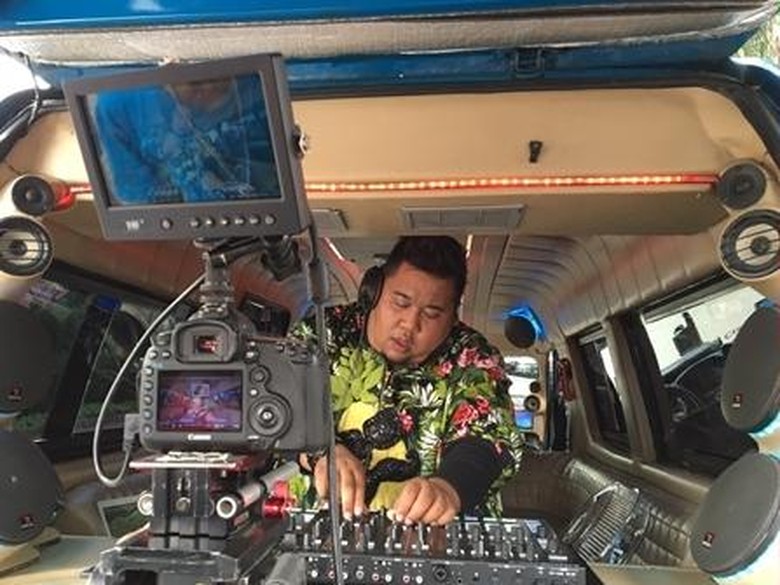 Foto: Dok. Trinity Optima
Jakarta
- Penikmat Electronic Dance Music (EDM) atau RnB sepertinya tak asing dengan nama NSG. Nama produser, arranger, rapper dan DJ lokal itu mulai mencuri perhatian penikmat musik Indonesia.
Sederet karya NSG sempat dibawakan beberapa penyanyi Indonesia, salah satunya Rinni Wulandari. Sedangkan untuk 'prakarya'-nya di balik Turn Table dan produser sempat dipamerkan lewat sebuah ajang kompetisi remix di televisi.
Dan, kini NSG siap tampil lebih dominan. Bersama Trinity Optima Production, NSG merilis sebuah lagu berjudul 'Ngumpul-ngumpul'. Video klip dari lagu tersebut pun baru saja rampung dikerjakan.
Konsep lucu-lucuan diangkat oleh NSG. Konsep itu diambil sejalan dengan cerita yang coba diangkat dalam lagu tersebut.
"Lagu ini intinya tentang celebration of life tapi dalam arti positif, pokoknya menyemangati orang-orang untuk selalu happy dalam hidup," ungkap NSG kepada detikHOT belum lama ini.
Tema positif dan bersenang-senang dengan makna positif memang coba diangkat dari setiap lagu NSG. Ia seperti ingin mencoba mengambil perspektif lain dari lagu happy yang dibawakannya.
"We shouldn't take things seriously and have a perspective where everything can be fun, even in our darkest times," lanjutnya.
Pria bernama asli Nutyas Surya Gumilang itu memang bukan pemain baru di industri musik Indonesia. Pria yang sempat lama tinggal di London itu telah  merilis beberapa lagu yang disebarluaskan via Youtube.
(fk/mmu)