movie
'No Time to Die' Batal Premiere di China karena Corona
Senin, 17 Feb 2020 10:28 WIB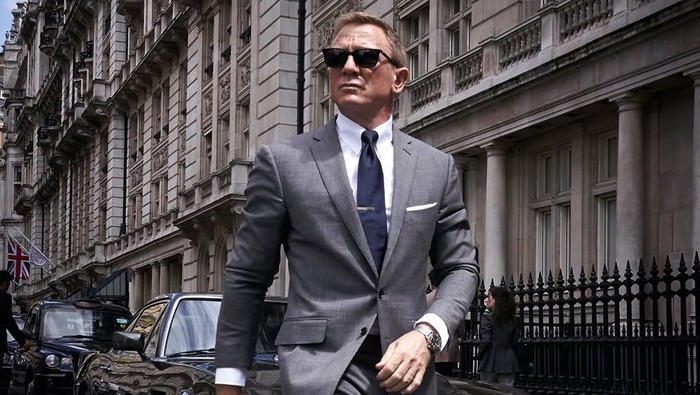 Foto: Daniel Craig (dok.Twitter James Bond)
Jakarta
-
Premiere film terbaru James Bond 'No Time To Die' sempat direncanakan akan berlangsung di China. Namun gara-gara wabah virus corona, jadwal promo dan rilis itu dibatalkan

Dilansir Deadline, Senin (17/2/2020), tur publisitas film ini dihentikan karena ketidakpastian soal virus ini. Sejak virus Corona menyebar, berbagai aktivitas di China terganggu. Bioskop-bioskop juga ditutup sementara hingga waktu yang belum ditentukan.

Belum ada kepastian soal kapan kondisi akan kembali normal. Virus Corona sendiri sudah memakan korban lebih dari 1.700 orang di seluruh dunia.

Virus Corona sendiri tidak hanya berpengaruh pada jadwal pemutaran film. Sebelumnya, sudah ada sejumlah konser hingga pameran seni di Asia yang batal atau ditunda karena virus ini.

Film 'No Time to Die' sendiri dijadwalkan rilis April 2020. Film ini menjadi aksi terakhir Daniel Craig yang memutuskan pensiun sebagai James Bond.

Turut dibintangi Ralh Fiennes, Ben Wishaw juga Lea Seydoux, 'No Time to Die' turut menggaet Rami Malek sebagai antagonis.
Simak Video "

'No Time to Die' Bakal Jadi Film Durasi Terpanjang di James Bond

"
[Gambas:Video 20detik]
(doc/imk)