movie
James Bond Bisa dari Warna Kulit Apa Saja tapi Tidak Wanita
Kamis, 16 Jan 2020 14:58 WIB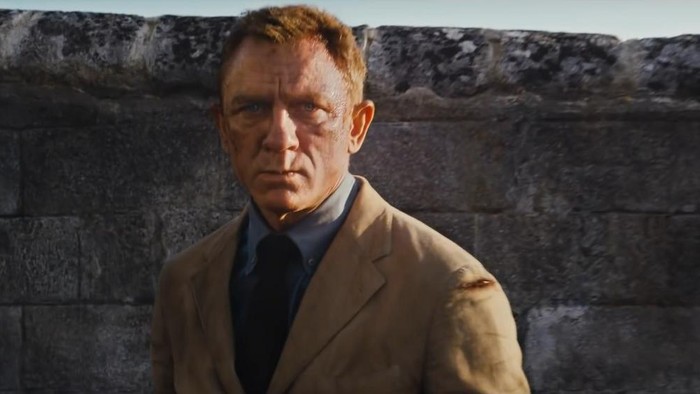 James Bond Foto: Imbd
Jakarta
- '
No Time to Die
' disebut bakal jadi film terakhir
Daniel Craig
sebagai
James Bond
. Banyak spekulasi lantas muncul siapa yang bakal jadi Agen 007 berikutnya.
Rumor beredar selama beberapa waktu yang menyebut sosok Lashana Lynch akan menggantikan Craig Daniel sebagai Agen MI6. Tapi sekarang cukup banyak dikonfirmasi bahwa dia tidak akan pernah menjadi Bond wanita pertama.
Produser Barbara Broccoli telah mengesampingkan sosok Bond perempuan di masa depan. Sementara dia terbuka untuk gagasan casting aktor dengan warna kulit apapun untuk jadi mata-mata Inggris berikutnya. Ia bahkan dengan tegas menyebutkan Bond akan selalu menjadi laki-laki.
"Dia bisa dari warna kulit apa saja, tapi dia laki-laki," katanya dalam sebuah wawancara dengan Variety.
"Saya percaya kita harus menciptakan karakter baru untuk wanita, karakter wanita yang kuat. Saya tidak terlalu tertarik untuk mengambil karakter pria dan menyuruh wanita memainkannya. Saya pikir wanita jauh lebih menarik dari itu," katanya.
Ia beberapa kali mengungkapkan hal tersebut. Bahkan dua tahun yang lalu, ia juga pernah mengungkapkan hal yang sama.
"Bond adalah laki-laki. Dia adalah karakter laki-laki. Dia ditulis sebagai laki-laki dan saya pikir dia mungkin akan tetap sebagai laki-laki," katanya kepada The Guardian.
"Dan itu baik-baik saja. Kita tidak harus mengubah karakter pria menjadi wanita. Mari kita buat lebih banyak karakter wanita dan buat cerita sesuai dengan karakter wanita itu," tukasnya.
Simak Video "

'No Time to Die' Bakal Jadi Film Durasi Terpanjang di James Bond

"
[Gambas:Video 20detik]
(nu2/tia)