movie
'Star Wars: The Rise of Skywalker' Jadi Representasi LGBT
Kamis, 19 Des 2019 13:27 WIB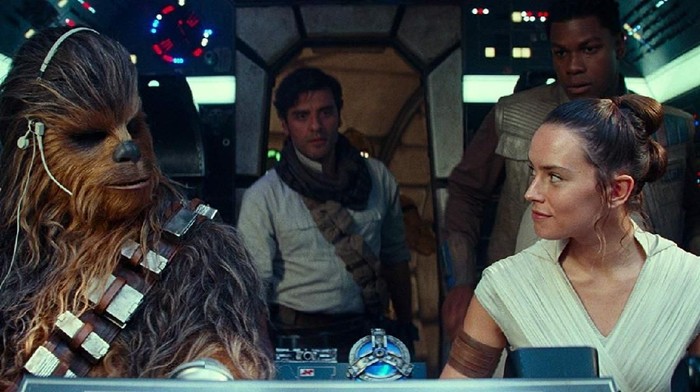 Foto: Star Wars The Rise of Skywalker (imdb)
Jakarta
-
'The Rise of Skywalker' tak hanya menjadi akhir saga Skywalker. Film ini membawa hal baru dengan menampilkan kisah cinta sesama jenis.

Ini menjadi momen perdana setelah franchise ini eksis selama 40 tahun.

Sebelumnya, representasi soal LGBT ini sudah diisyaratkan oleh JJ Abrams sejak awal bulan lalu. Abrams menyinggung bagaimana sebuah film semestinya dapat mewakili tiap orang.

"Dalam kasus komunitas LGBTQ, penting bagi saya bahwa orang-orang yang pergi untuk menonton film ini merasa bahwa mereka diwakili dalam film," kata Abrams.


Soal representasi LGBT di cerita Star Wars kali ini sempat disebut-sebut menghampiri dua karakter utama di film ini yaitu Poe Dameron (Oscar isaac) dan Finn (John Boyega).
Namun spekulasi itu dibantah oleh sutradara JJ Abrams.


"Hubungan mereka lebih dalam dari sebuah hubungan romantis," ungkap Abrams.

Adegan LGBT tersebut dikabarkan ditampilkan melalui dua perempuan pejuang Resistance yang berbagi ciuman satu sama lain.

Namun tak semua dapat menerima adanya adegan LGBT tersebut. Film ini disebut akan melakukan edit untuk pasar film di China.

Negara tersebut punya aturan ketat soal izin penayangan seperti itu. Beberapa film sebelumnya sempat ditolak dirilis di sana di antaranya 'Brokeback Mountain' juga 'Alien: Covenant' yang akhirnya memotong adegan semacam itu dan membuat durasi filmnya berkurang.
Simak Video "

'Star Wars: The Rise of Skywalker', Kok Kayak Sinetron?

"
[Gambas:Video 20detik]
(doc/nu2)