movie
Kalibrasi Suara Batman, Robert Pattinson Dapat Ilham dari Willem Dafoe
Kamis, 24 Okt 2019 14:13 WIB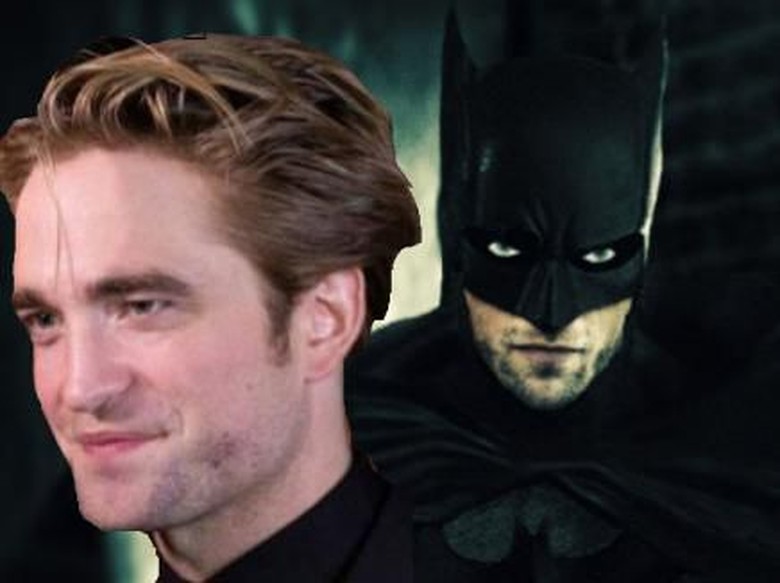 Foto: The Batman / ilustrasi Komario B
Jakarta
- Memerankan Bruce Wayne aka
Batman
,
Robert Pattinson
harus mencocokkan suaranya agar lebih berat.
Dalam mengkalibrasi suaranya, ia belajar dari lawan mainnya di 'Lighthouse',
Willem Dafoe
yang memiliki suara parau di film hitam-putih tersebut.
"Jujur saja, suara Willem dalam hal ini cukup mengilhami karena sangat mirip dengan suara yang akan aku lakukan (di The Batman)," ungkapnya di Access online.
Dalam personanya, ketika Bruce menjadi The Dark Knight, ia akan membawa aura yang berbeda. Suaranya akan lebih berat.
Michael Keaton, Val Kilmer dan yang paling sukses Christian Bale melakukannya dengan natural. Sementara Ben Affleck melakukannya dengan bantuan sound tech di topengnya.
Hanya George Clooney yang kurang membawa persona 'dark' dalam suara ketika berbicara.
The Batman akan tayang di 2021. Film arahan Matt Reeves akan membawa nuansa noir di mana kemampuan Batman sebagai detektif di kedepankan.
Zoe Kravitz sebagai Catwoman dan Paul Dano sebagai The Riddler sudah diumumkan sebagai pemain resmi yang baru bergabung dalam film Warner Bros-DC tersebut.
Simak Video "

Christian Bale Tanggapi Kabar Robert Pattinson Jadi Batman

"
[Gambas:Video 20detik]
(kmb/dar)