movie
'Joker' Meledak, Warner Bros Disebut Siap Geber Film Solo Two Face
Jumat, 11 Okt 2019 05:30 WIB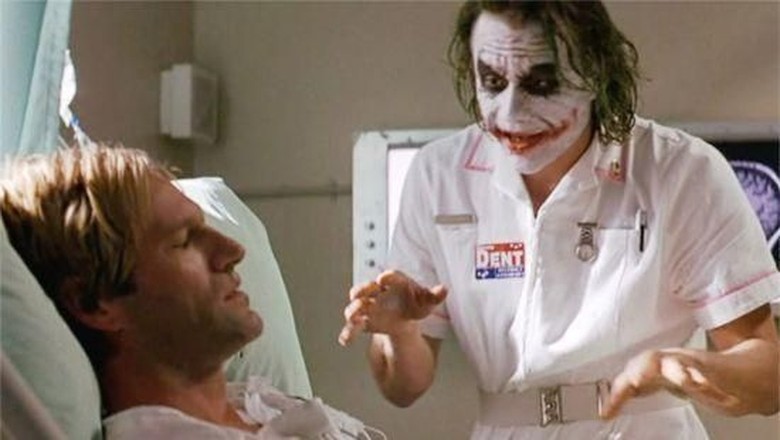 Foto: dok DC Entertainment
Jakarta
- Villain semesta DC Comics sepertinya akan ditreatment spesial menyusul
'Joker'
Todd Phillips meledak di pasaran dengan kritik positif pula.
Menikmati pundi-pundi luar biasa dari meledaknya 'Joker', Warner Bros dikabarkan siap menggeber film villain Batman lainnya, Two Face yang memiliki nama asli Harvey Dent.
Menukil We Got This Covered, Warner Bros disebutkan siap fokus memproduksi film stand alone villain sang Dark Knight ketimbang menyaingi MCU dengan superheronya yang tidak mungkin terkejar.
Di luar film The Batman dan semesta DCEU lain, WB konon ingin mengangkat kisah lahirnya Two Face.
Karakter ini memang menarik diangkat lantaran dalam The Dark Knight pun, Harvey Dent lahir karena kekecewaan terhadap sang manusia kelelawar. Ia adalah sosok pengacara andal yang berubah jahat karena dipermainkan Joker versi Heath Ledger.
Setelah mengalami tragedi meledaknya gedung, Harvey mesti hidup dengan separuh tubuh dan wajah terbakar parah.
Dalam proyek Christopher Nolan, Two Face secara apik diperankan oleh Aaron Eckhart. Two Face juga pernah hadir di film Batman Forever lewat sosok aktor Tommy Lee Jones.
Tak cuma Two Face, WB disebut-sebut juga menyiapkan Mr Freeze sebagai rencana prospek villain lain.
Simak Video "

'Joker' Jadi Film Adaptasi Komik Paling Menguntungkan

"
[Gambas:Video 20detik]
(kmb/kmb)