movie
Garap 'Suicide Squad', James Gunn Dapat Hadiah dari Marvel
Senin, 30 Sep 2019 16:19 WIB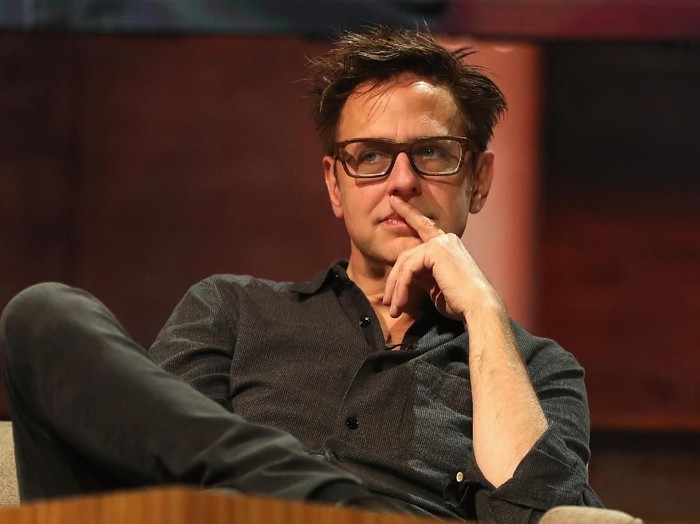 James Gunn dapat hadiah dari Marvel. Foto: Dok. Getty Images for Disney
Jakarta
-
Sutradara James Gunn saat ini sedang disibukkan dengan produksi film 'The Suicide Squad' milik Warner Bros. Namun belum lama ini ia mendapatkan hadiah istimewa dari Marvel.
Sutradara 'Guardian of the Galaxy' itupun mengunggah hadiah istimewa itu di jejaring instagram miliknya. Ia bahkan menyebut Kevin Feige dan lainnya dari Marvel sangat tak sabar melihat film tersebut.
"Memulai produksi #TheSuicideSquad, aku mendapatkan hadiah paling manis dan keren saat memulai syuting, bersama dengan sebuah note di mana para mereka mengatakan sangat tak sabar dengan film tersebut," tulisnya dalam foto tersebut.

James Gunn diberikan hadiah berupa buku berisikan foto-foto perjalanan dirinya bersama para bintang film 'Guardian of the Galaxy'. Ia pun merasa tersentuh dengan hadiah tersebut dan mengingatkan bahwa baik Marvel dan DC harusnya saling support.
"Mungkin kau lebih menyukai salah satunya daripada yang lain, itu tak mengapa. Dan hal itu tak berarti jika kau tak bisa menikmati semuanya atau kau harus menjatuhkan yang lainnya," tulisnya.

Meski begitu, James Gunn dan timnya sangat merahasiakan proyek tersebut hingga sulit untuk membongkar info dalam film garapannya itu. 'The Suicide Squad' dijadwalkan tayang pada 6 Agustus 2021, sementara 'Guardian of the Galaxy Vol. 3' masih belum diketahui kapan bakal dirilis.

Simak Video "

Sempat Dipecat, James Gunn Kembali Sutradarai Guardians of the Galaxy 3

"
[Gambas:Video 20detik]
(ass/nu2)