movie
Isu Captain Marvel Gabung ke Star Wars
Kamis, 26 Sep 2019 13:48 WIB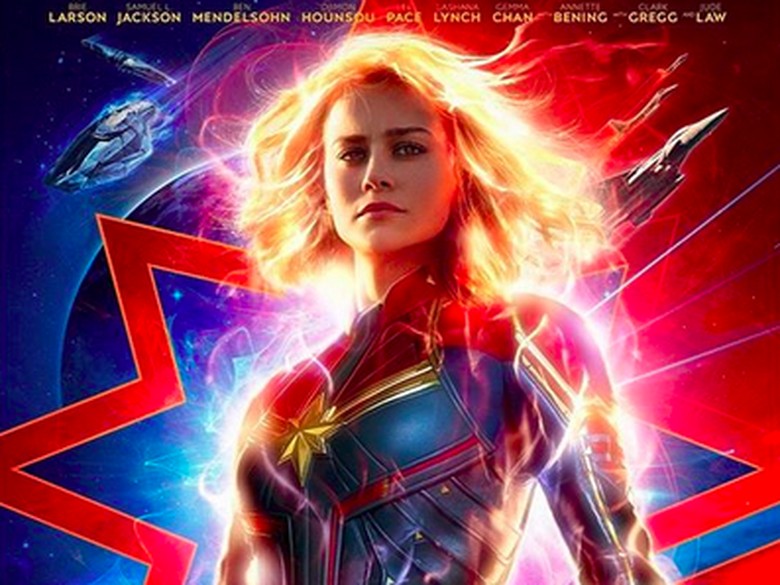 Foto: dok.Marvel
Jakarta
-
Marvel kini mengepalai juga Star Wars yang merupakan anak perusahaan yang sama di bawah Walt Disney. Eksekutif produser Marvel Studios, Kevin Feige diumumkan kini menaruh kendali terhadap Lucasfilm.

Pengumuman ini pun direspons penggemar. Yang beredar yakni sosok Captain Marvel yang disebut-sebut bakal meramaikan Star Wars.

Tercetusnya Captain Marvel bukan ibarat asap tanpa api. Brie Larson diketahui merupakan aktris yang mengidolakan Star Wars.
Belum lama ini, pengakuan akan hal itu terungkap kala dirinya tak bisa menahan diri melihat light saber milik Samuel L Jackson.
"Dia membawakanku di momen 4th May. Aku menangis saat itu, aku sangat ingin menjadi Jedi," ungkap Brie Larson.
Di sisi lain Brie Larson menjadi aset bagi Marvel Studios. Kabar dirinya dapat ambil bagian di 'Star Wars' makin diyakini sebab Larson tak terlibat di Marvel fase 4 yang kini tengah diproduksi studio tersebut.
Simak Video "

Pendapatan Pekan Pertama 'Star Wars: The Rise of Skywalker' Menurun

"
[Gambas:Video 20detik]
(doc/nu2)