movie
Aktor yang Tak Ingin Karakternya Mati
Jumat, 20 Sep 2019 14:39 WIB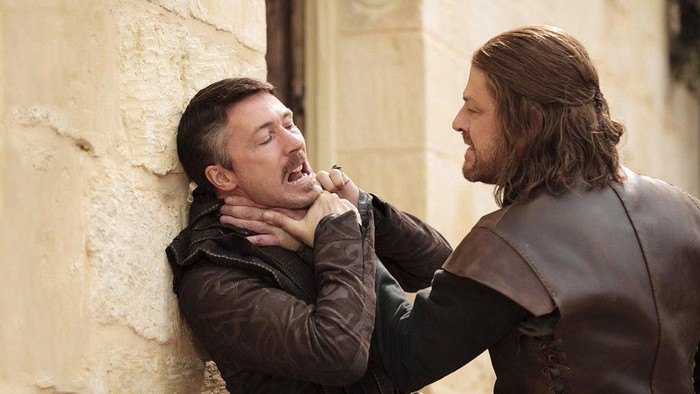 Foto: Sean Bean (kanan) - imdb.
Jakarta
-
Ada aktor yang tak ingin karakternya dalam film berakhir dengan kematian. Bintang 'Game of Thrones' Sean Bean adalah di antaranya.

Bean mengatakan dirinya punya syarat yang selalu ia usulkan bila terlibat dalam sebuah produksi.

"Aku menolak tawaran semacam itu. Aku menolak karakterku mati karena aku ada di dalamnya," ujar Sean Bean yang juga dikenal lewat perannya dalam 'The Lord of the Rings' ini.

Namun ada salah satu kematian yang tak terhindarkan. Yakni perannya sebagai Ned Stark di 'Game of Thrones' yang beralih dari protagonis kemudian berakhir dengan aksi brutal yang membuat hidupnya berakhir lewat kepala yang dipenggal.


"Aku awalnya menolak tapi saat diberitahu keberadaanku berakhir di akhir musim pertama, ya aku kira itu cukup adil," tuturnya.
Simak Video "

Nama Anak Sophie Turner-Joe Jonas Diambil dari Karakter 'GOT'

"
[Gambas:Video 20detik]
(doc/dal)