movie
Mempertanyakan Palpatine yang Dicurigai Belum Mati di 'Star Wars'
Jumat, 13 Sep 2019 14:53 WIB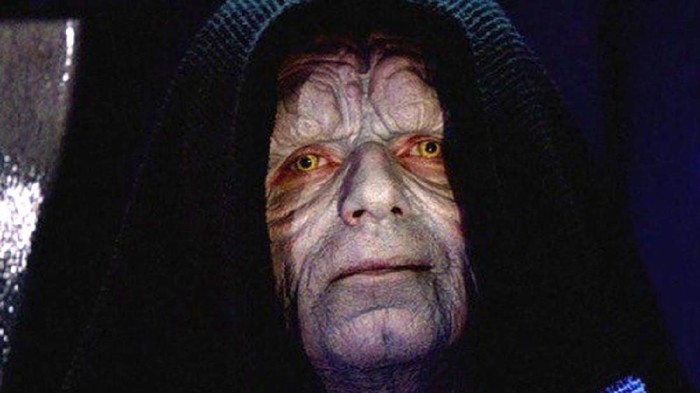 Foto: dok.Star Wars
Jakarta
-
Teaser pertama seri film terbaru 'Star Wars: The Rise of Skywalker' ada hal yang membuat penggemar bertanya-tanya. Sebagian latar teaser itu memperdengarkan tawa khas Emperor Palpatine yang telah lama tiada. Teori tentang munculnya karakter tersebut bermunculan.

Palpatine sebenarnya sudah tiada. Perjalanannya berakhir di tangan Darth Vader dalam seri 'Return of Jedi'.

Dilansir Comicbook, spekulasi yang muncul di antaranya yakni tentang prosesi kematian dalam kisah 'Star Wars'. Seperti Obi-Wan Kenobi, Yoda, dan Luke Skywalker, kematian diartikan sebagai perpindahan atau transisi dari satu keadaan ke keadaan lain di semesta Force.

Salah satu contoh penampakannya terlihat pada Qui-Gon Jinn setelah terbakar di 'Star Wars: The Phantom Menace', juga Anakin Skywalker yang juga mati di tangan sang putra, Luke Skywalker.


Keberadaan Palpatine kini menjadi tanda tanya. Ada spekulasi dirinya bernasib seperti Darth Maul yang tak benar-benar mati dan kembali membawa teror di 'Star Wars: The Clone Wars'.
Jawabannya baru dapat diketahui 20 Desember 2019. 'Star Wars: The Rise of Skywalker' menjadi penutup saga Skywalker.
Simak Video "

'Star Wars: The Rise of Skywalker', Kok Kayak Sinetron?

"
[Gambas:Video 20detik]
(doc/mau)