movie
Eddie Redmayne Ingin Perankan Villain Batman
Selasa, 10 Sep 2019 08:15 WIB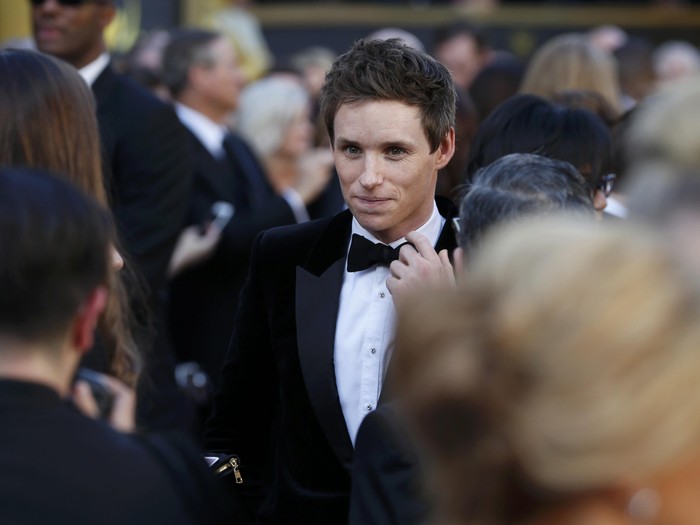 Foto: REUTERS/Lucas Jackson
Jakarta
-
Dari sosok penyihir di semesta Harry Potter, Eddie Redmayne tertarik untuk bisa ikut serta di kisah semesta superhero. Saat belum lama ini adakah peran yang ingin ia perankan, aktor asal Inggris itu ingin memerankan musuh Batman.

Bintang pemenang Oscar ini sudah punya karakter villain yang ia incar. Ia ingin bisa punya kesempatan memerankan The Riddler.

"Aku ingin memerankannya," ujar Redmayne seperti dilansir Comicbook.

The Riddler merupakan karakter villain keluaran DC yang pertama kali muncul di komik pada 1948. Ia diceritakan punya obsesi pada segala hal yang berhubungan dengan puzzle dan teka-teki.


Ia mengaku juga merupakan fans dari cerita superhero di buku komik. Redmayne disebut-sebut pernah mengikuti audisi untuk 'Guardians of The Galaxy' dan 'The Amazing Spider-Man'.
"Aku menggemari komik sejak lama. Aku juga menonton film-film itu," tuturnya.

Dari kisah fantasi, Eddie Redmayne dikenal lewat 'Fantastic Beasts and Where to Find Them'. Ia memegang peran utama sebagai penyihir baik yang melawan sihir hitam sebagai Newt Scamander.
Simak Video "

Penampakan Robert Pattinson dalam Kostum Batman

"
[Gambas:Video 20detik]
(doc/dal)