movie
Takdir Hulk dan Black Widow yang Tak Happy Ending
Jumat, 06 Sep 2019 14:56 WIB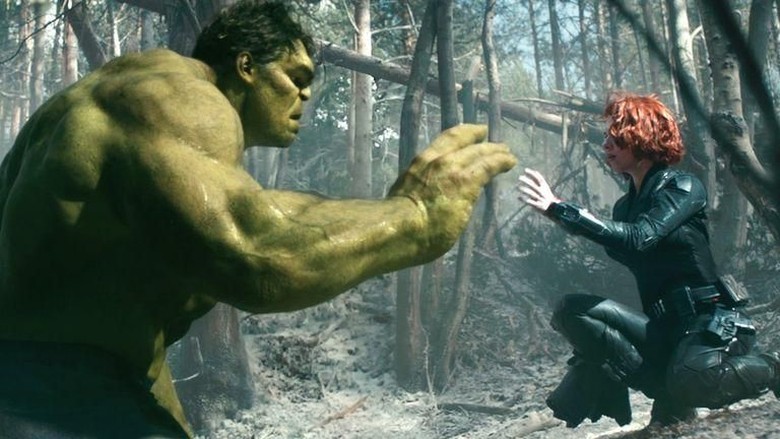 Foto: (imdb.)
Jakarta
-
'Endgame' menyisakan akhir yang menyedihkan tak hanya untuk Iron Man. Namun juga romansa Hulk dan Black Widow yang tak berujung.

Belum lama ini sang bintang, Scarlett Johansson, buka suara tentang akhir asmara dua karakter itu. Ia menyebut cinta yang tak bersatu itu di sisi lain adalah pengorbanan.

"Mereka membuatnya untuk sebuah alasan yang baik. Lagipula ada banyak kisah nyata soal ini di mana kalian belum tentu dapat bersatu dengan orang-orang yang kalian temui," ujar Johansson dilansir The Hollywood Reporter.

Penggemar melihat bagaimana Natasha dan Bruce Banner saling tak bisa melepaskan tatapan sejak 'Avengers Age of Ultron'. Pertemuan keduanya berlanjut dalam 'Infinity War'.


Momen genting itu tak menyisakan banyak ruang bagi keduanya untuk semakin dekat.
"Mereka memiliki tanggung jawab sebagai pahlawan untuk menyelamatkan dunia. Ada pengorbanan yang mereka berikan di momen tersebut," tukas Johansson.
Simak Video "

Spider-Man Keluar dari MCU, Penggemar Serukan Boikot Sony

"
[Gambas:Video 20detik]
(doc/nu2)