movie
Akhirnya 'James Bond 25' Punya Judul Resmi
Rabu, 21 Agu 2019 09:45 WIB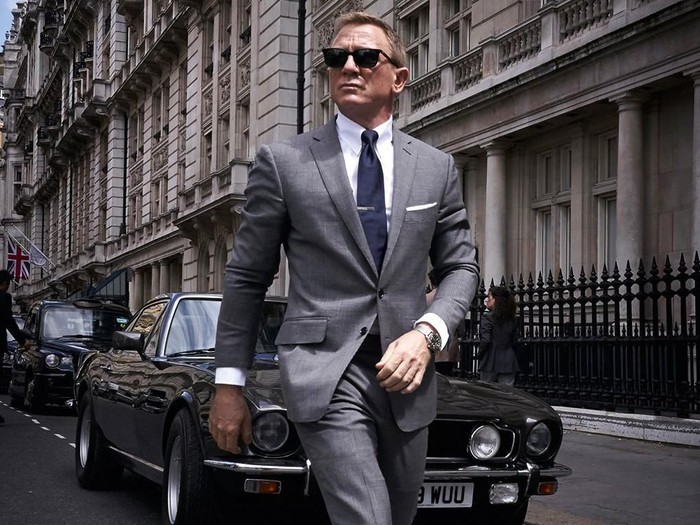 Foto: Daniel Craig (dok.Twitter James Bond)
Jakarta
- Sejak awal produksi,
'James Bond 25'
masih belum memiliki judul resmi yang jelas. Akhirnya, Twitter resmi James Bond, merilis judul sekaligus sinopsis resmi film tersebut.
Sebelumnya, sempat beredar kabar yang menyebut film terbaru 'James Bond' akan diberi judul 'A Reason to Die'. Namun, rumor tersebut terbantahkan lewat postingan terbaru Twitter James Bond.
Melalui sebuah video singkat, film 'James Bond 25' resmi diberi judul 'No Time To Die'.
Judul tersebut sebenarnya memiliki kesinambungan dengan judul film-film
James Bond
sebelumnya. Seperti 'Live and Let Die' (1973), 'Tomorrow Never Dies' (1997), dan 'Die Another Day' (2002).
'No Time To Die' akan kembali menampilkan Daniel Craig sebagai agen 007. Pada video singkat yang diunggah di Twitter, Craig kembali muncul dengan gayanya yang khas mengenakan setelan jas hitam.
Dalam film ini, Bond diceritakan telah meninggalkan kehidupannya sebagai mata-mata dan menikmati hidup tenang di Jamaika. Namun, kedamaian tersebut tak berlangsung lama ketika Felix Leiter, teman lamanya dari CIA, muncul untuk meminta bantuan.
Sebuah misi yang ternyata lebih berbahaya dari yang sudah diperkirakan muncul, dan membawa Bond mengikuti jejak penjahat misterius dengan teknologi baru yang penuh bahaya.
Simak Video "

'No Time to Die' Bakal Jadi Film Durasi Terpanjang di James Bond

"
[Gambas:Video 20detik]
(dal/dal)