movie
'Blade' Bakal Ramaikan Marvel Cinematic Universe Fase 5
Rabu, 24 Jul 2019 10:34 WIB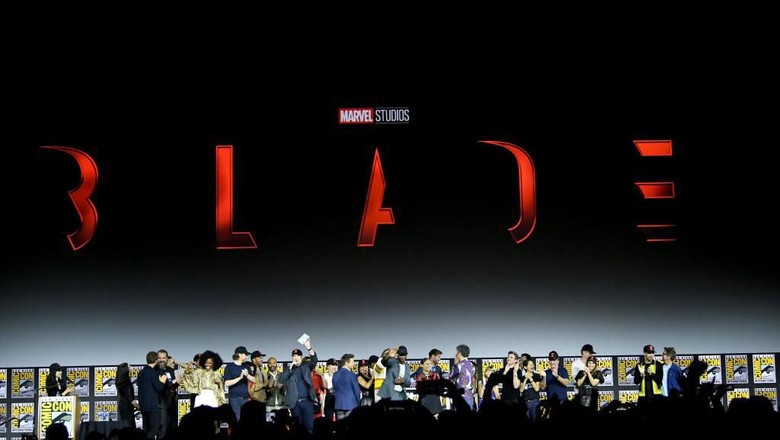 Foto: Mahershala Ali speaks at the Marvel Studios Panel (Photo by Kevin Winter/Getty Images)
Jakarta
-
Marvel
telah menyiapkan fase empat yang mereka rencanakan berlangsung di rentang 2020 hingga 2021. Akan tetapi ada rencana jangka panjang lain yang juga telah mereka siapkan.
Di acara Comic Con di San Diego akhir pekan lalu, Marvel memancing rasa penasaran dengan hadirnya Mahershala Ali ke atas panggung. DIdapuk tampil memerankan 'Blade', film tersebut menjadi proyek film fase 5 di Marvel Cinematic Universe.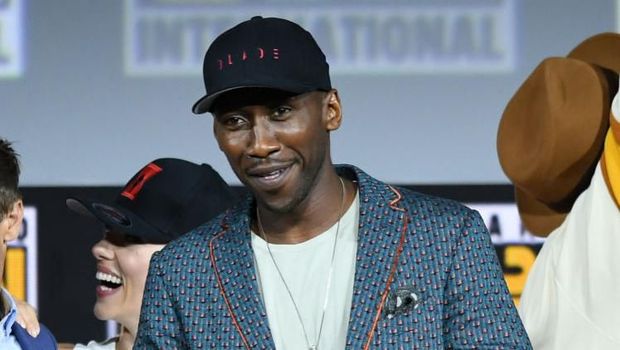 Foto: Mahershala Ali speaks at the Marvel Studios Panel (Photo by Kevin Winter/Getty Images)


Berbicara kepada Collider, Presiden Marvel Studios, Kevin Feige menjelaskan bahwa film-film untuk fase empat hanya 'Black Widow', 'The Eternals', 'Shang-Chi, and the Legend of the Ten Rings' dan 'Doctor Strange in the Multiverse of Madness' dan 'Thor: Love and Thunder'.

"Ini adalah fase empat yang lengkap seperti cara saya mengumumkan bagaimana fase tiga berjalan lima tahun lalu," ungkap Feige.


'Blade' sendiri kembali ke tangan Marvel sejak 2013 lalu. Ia merupakan karakter setengah vampir yang mampu bertahan hidup di bahwa sinar matahari dan memburu vampir lain. Karakter tersebut terkenal diperankan oleh Wesley Snipes pada trilogi yang dirilis tahun 1988 hingga 2004.

Feige mengungkapkan, Mahershala Ali merapat pada Marvel dan menuangkan keinginannya untuk membintangi 'Blade' sebagai impian lama yang ingin diwujudkan.

"Semua berjalan seperti itu," kata Feige dikutip Variety.

'Selain 'Blade', film-film fase 5 yang telah dikonfirmasi di antaranya adalah 'Captain Marvel 2', 'Black Panther 2' dan 'Guardians of the Galaxy Vol. 3'.


Simak Video "Deretan Film Fase Keempat MCU dan Para Pemain Barunya"
[Gambas:Video 20detik]
(doc/doc)