movie
'Star Wars: The Rise of Skywalker' Ungkap Villain Baru
Jumat, 12 Jul 2019 15:19 WIB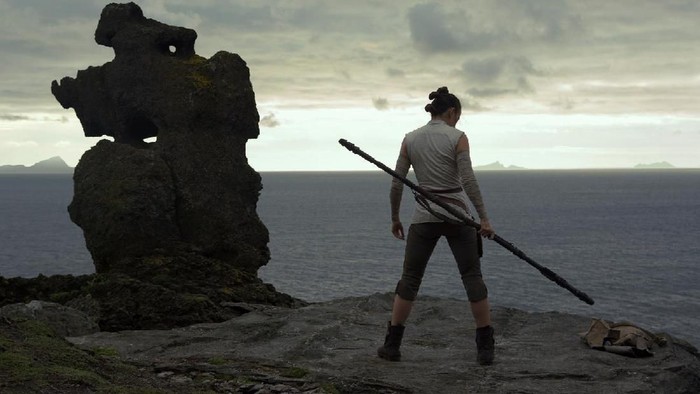 Foto: (Lucasfilm)
Jakarta
-
'Star Wars: The Rise of Skywalker' akan menjadi film yang mengakhiri pertempuran antara Resistance dan the First Order. Namun, dalam 'The Last Jedi' penggemar dapat melihat bahwa karakter utama the First Order yakni Supreme Leader Snoke dan Captain Phasma keduanya dibunuh.

Angsuran kesembilan dari franchise populer ini akan memberkenalkan villain baru bernama Sith Trooper. Hal tersebut diungkapkan melalui saluran YouTube resmi Star Wars.

Meskipun hanya terlihat seperti stormtrooper merah, kata 'Sith' yang dipakai menghubungkan villain tersebut ke film original 'Star Wars. Sith sendiri telah lama dihindari dalam trilogi sekuel franchise tersebut, dengan Snoke dan Kylo Ren di Dark Side.
Selain itu, Palpatine juga dikabarkan akan kembali. Villain yang tewas karena terjatuh dalam jurang Death Star di 'Return of the Jedi'. Nah, kemunculuan Palpatine ini yang diasumsikan memiliki hubungan dengan Sith Trooper.


Penggemar sendiri tak tahu bagaimana Palpatine dapat hidup kembali dan apakah ia akan kembali dengan menjelma sebagai ghost force.
'Star Wars: The Rise of Skywalker' dijadwalkan rilis pada 20 Desember mendatang.
(doc/doc)