movie
J.J. Abrams Keluar dari Zona Nyaman dalam 'The Rise of Skywalker'
Selasa, 11 Jun 2019 14:11 WIB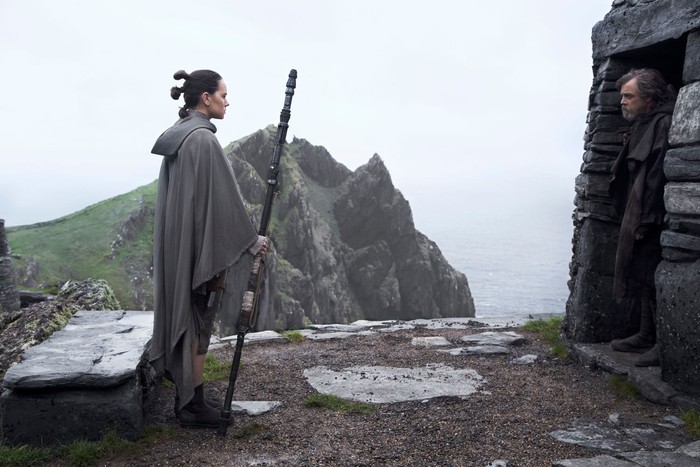 Star Wars. Foto: (Lucasfilm)
Jakarta
- Episode ke-9 dari seri '
Star Wars
' bakal tayang pada Desember 2019. Menjelang waktu tayang yang semakin dekat, penyunting film itu, Maryann Brandon, menceritakan bagaimana J.J. Abrams mencoba keluar dari zona nyaman dalam proses pembuatannya.
Dalam filmnya nanti,
J.J. Abrams
harus menarik kesimpulan dari cerita-cerita dalam seri 'Star Wars' dan juga kisah keluarga Skywalker.
Untuk itu, menurut Brandon, sang sutradara mencoba menerapkan teknik baru dalam pembuatan film. Ia pun bercerita mengenai bagaimana proses penyuntingan 'Rise of Skywalker' dilakukan.
"Aku melakukan pemotongan film 'Rise of Skywalker' dan kami memiliki jadwal yang sangat singkat," ujarnya dikutip dari Comic Book, Selasa (11/6/2019).
"Saat kami membuat 'The Force Awakens' (Episode 7), kami memulai di Mei dan kami rampung syuting pada Oktober. Di film kali ini kami memulai dari Agustus, sehingga kami belum rampung pada Februari," sambungnya.
"Kami hanya memiliki kurang dari empat bulan dan ini adalah film yang besar. Jadi aku meminta pada J.J. untuk mulai menyunting dari lokasi syuting, dia tidak memperbolehkan."
Brandon juga bercerita bahwa dirinya turut berada di lokasi selama syuting berlangsung. J.J Abrams juga meminta Brandon tidak berada terlalu jauh dari dirinya.
"Aku menonton mereka syuting, aku lalu memotong apa yang mereka rekam satu hari sebelumnya. Aku bisa bertanya pada mereka, sehingga apabila aku membutuhkan pengulangan adegan atau bila J.J memutuskan untuk melakukan pengambilan gambar ulang, kami akan menyiapkannya," tuturnya.
(srs/nu2)