movie
John Cena Bintangi 'Fast and Furious 9'
Selasa, 11 Jun 2019 12:02 WIB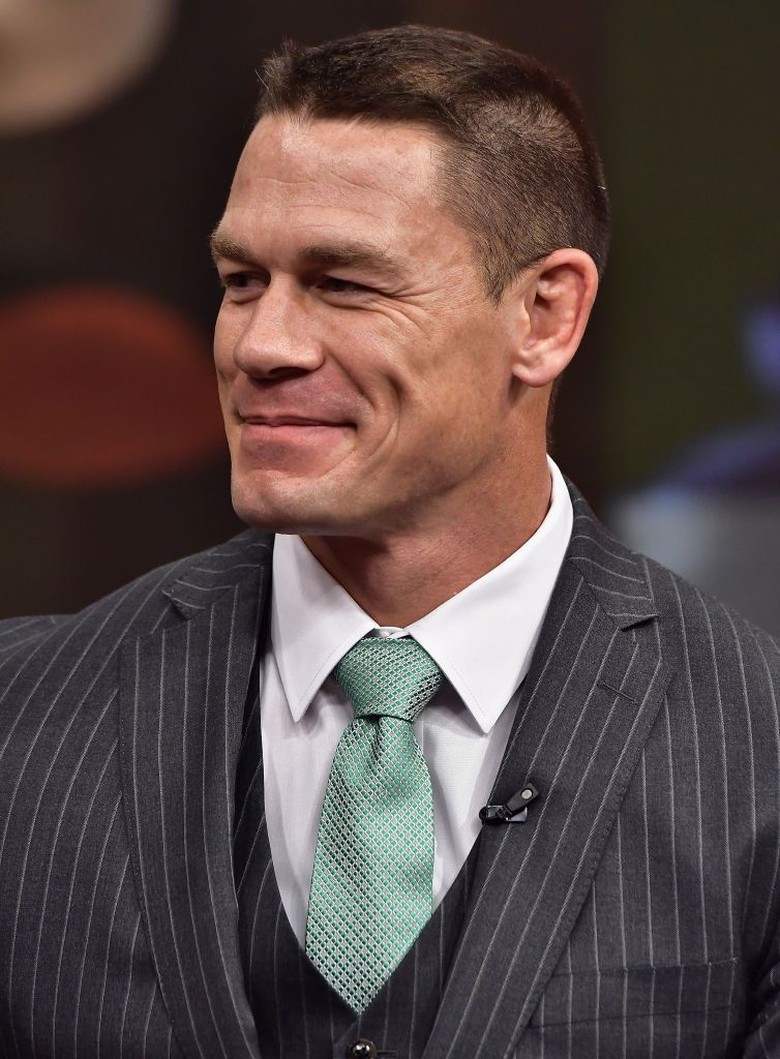 John Cena. Foto: Getty Images
Jakarta
-
John Cena
telah dikonfirmasi akan membintangi film '
The Fast and the Furious
' ke-9. Universal Pictures mengatakan, John Cena akan memerankan sebuah karakter yang disebut
badass
.
Dikutip dari AceShowbiz, dengan adanya John Cena, kemungkinan Dwayne Johnson atau The Rock tidak akan ikut main dalam film ke-9 nya.
Akan tetapi, karakter yang diperankan The Rock, Luke Hobbs, bakal tetap ada dalam film sempalan 'Fast and Furious' berjudul 'Hobbs & Shaw' yang tayang pada 2 Agustus 2019.
Selain John Cena, Michelle Rodriguez juga akan kembali dalam film ke-9. Sebelumnya pemeran Letty itu mengancam akan meninggalkan warlaba film itu apabila tidak ada porsi yang lebih untuk perempuan di dalamnya.
Produser disebut-sebut mengabulkan permintaan Michelle Rodriguez tersebut.
Sebelumnya, beberapa bulan lalu,
Vin Diesel
memang telah memberikan 'kode' mengenai keterlibatan John Cena dalam film itu.
'Kode' tersebut dibagikan Vin Diesel dalam sebuah video di Instagram.
(srs/dal)