movie
Bintang 'Game of Thrones' Dilirik Gabung ke MCU
Jumat, 10 Mei 2019 03:55 WIB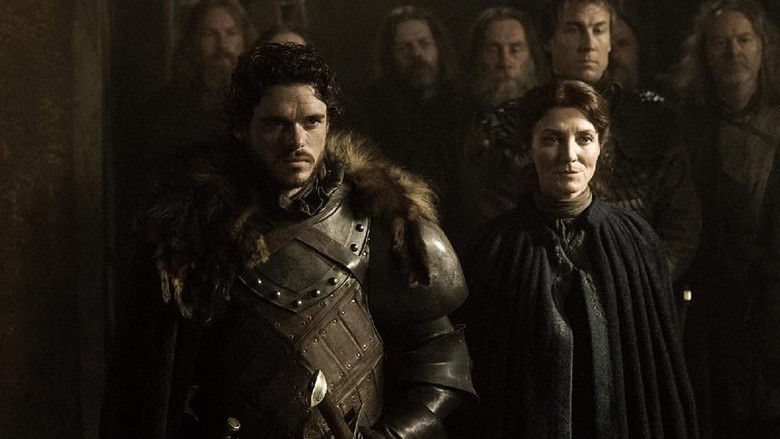 Richard Madden (kiri)/ Foto: (imdb)
Jakarta
-
Dua topik terbesar di dunia film yang menjadi perbincangan saat ini jatuh pada 'Avengers: Endgame' dan 'Game of Thrones'. Keduanya merupakan akhir dari perjalanan panjang yang dinanti banyak penggemar. Nah, pemeran Robb Stark dalam 'Game of Thrones' dikabarkan akan bergabung dengan Marvel.

Madden saat ini sedang dalam diskusi untuk memerankan karakter utama dalam ;The Eternals'. The Wrap, melaporkan hal tersebut namun tidak memberi lebih banyak detail. Sementara THR mendengar bahwa Madden akan memerankan Ikaris.

Seperti anggota Eternals lainnya, Ikaris berumur panjang dan menawarkan kekuatan luar biasa.

Kekuatan Ikaris ia dapatkan dari energi kosmik yang memungkinkan regenerasi jaringan, menembak sinar kosmik dan telekinesis.

'The Eternals' sendiri pertama kali muncul dalam Marvel Comics pada tahun 1976 dengan Ikaris sebagai karakter utamanya. Selain, Madden, sebelumnya Angelina Jolie dilaporkan telah mengkonfirmasi memerankan Sersei. Lalu ada aktor 'Train To Busan'; Ma Dong Seok dan Kumail Ninjiani yang dikabarkan juga akan ikut bergabung.


(doc/doc)