movie
'The Rise of Skywalker' Jadi Judul 'Star Wars' Episode IX, Apa yang Akan Terjadi?
Minggu, 14 Apr 2019 14:26 WIB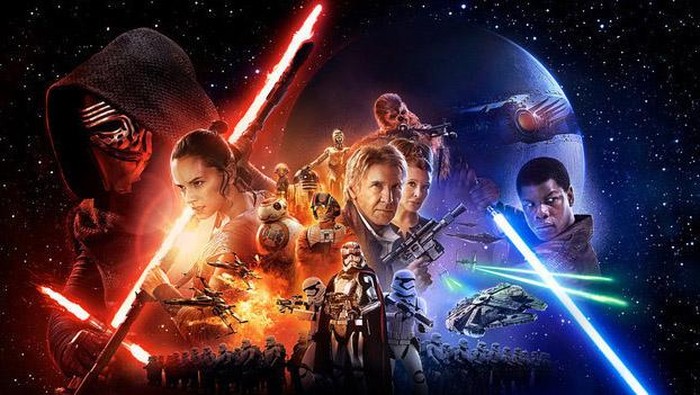 Foto: ist
Jakarta
- '
Star Wars
' mengumumkan judul film terbarunya. Episode IX dari film seri tersebut akan berjudul 'The Rise of Skywalker'.
Untuk diketahui Skywalker adalah nama keluarga dari tokoh utama dari seri 'Star Wars'. Bagi penggemar 'Star Wars', nama tersebut menjadi nama yang ikonik.
Dalam 'The Last Jedi', Skywalker yang tersisa tinggal lah Leia (Carrie Fisher) dan Ben Solo yang menjadi Kylo Ren (Adam Driver). Lantas, dengan judul demikian kira-kira apa yang akan terjadi di Episode IX?
Selain merilis judul, 'Star Wars' juga merilis teaser untuk film tersebut. Teaser tersebut dimulai dari munculnya Rey (Daisy Ridley). Dengan napas terengah-engah, Rey berdiri di padang pasir seorang diri.
Rey mengenggam pedang lightsaber yang tidak menyala. "Ini adalah pertarunganmu," suara Luke Skywalker terdengar menjadi narasi dari teaser tersebut.
Muncul lah tulisan, "Setiap generasi memiliki seorang legenda" dalam teaser tersebut.
Berikutnya dipertontonkan potongan-potongan adegan dalam film, ketika Rey menyalakan lightsabernya, Kylo Ren bertempur, dan Rey yang berpelukan dengan Leia.
"Aku akan selalu ada bersamamu. Tidak pernah ada yang benar-benar pergi," Luke menutup narasi tersebut.
'Star Wars Episode IX: The Rise of Skywalker' baru akan rilis pada Desember 2019 mendatang. Tampaknya para penggemar sudah tak sabar menantikan kelanjutan kisahnya.
(srs/dar)