movie
Margot Robbie Kembali sebagai Harley Quinn
Selasa, 29 Jan 2019 13:02 WIB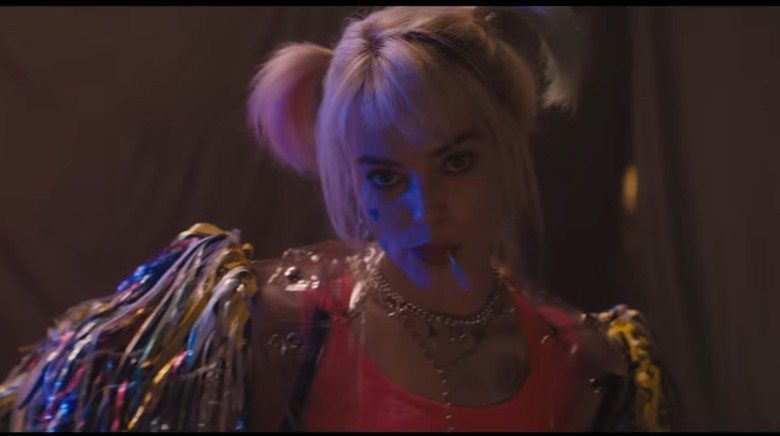 Foto: (YouTube)
Jakarta
-
Margot Robbie
telah resmi kembali beraksi sebagai Harley Quinn. Setelah penampilannya yang luar biasa di 'Suicide Squad', Robbie bersiap-siap untuk memerankan kembali perannya itu dalam film 'Birds of Prey'.
Aktris asal Australia ini mengunggah penampilannya sebagai kekasih Joker ini di Instagram.

Sebelumnya tampil dalam 'Mary Queen of Scots', Robbie kini tampil berbeda. Ia memoleskan lipstik merah tebal di bibirnya dengan pulasan makeup tebal dan colorful.

Dalam foto itu, Robbie juga mengenakan kostum eksentrik yang biasanya termasuk kalung anjing berukirkan nama Bruce. Mengingat ia menjadi salah satu villain sekaligus bersekongkol dengan Joker dalam komik aslinya, Bruce merujuk pada sosok Bruce Wayne, sang Batman.

Selain foto, ada pula klip singkat berdurasi 19 detik menampilkan Margot Robbie dengan lawan mainnya Mary Elizabeth Winstead (Huntress), Jurnee Smollett-Bell (Black Canary), Rosie Perez (Detective Renee Montoya) dan Ewan McGregor (Black Mask). Klip itu diunggah ke YouTube bersamaan dengan unggahan foto Margot Robbie sebagai Harley Quinn.


'Birds of Prey' tak akan menjadi film solo sepenuhnya bagi Harley Quinn. "Harley butuh teman," kata Robbie kepada Collider pada Mei 2018. "Harley suka berinteraksi dengan orang-orang, jadi jangan pernah membuatnya melakukan sebuah film mandiri," tukas sang aktris.
Film ini direncanakan rilis di layar lebar pada 2020.
(doc/ken)