movie
Film Sempalan 'Boba Fett' Batal Dibuat
Senin, 29 Okt 2018 15:46 WIB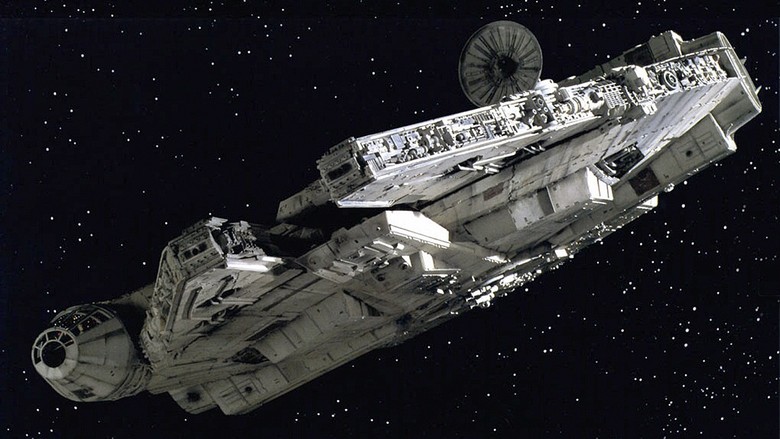 Ilustrasi 'Star Wars'. Foto: IGN
Jakarta
- Film sempalan (spin off)
Star Wars
mengenai
Boba Fett
batal dibuat. Alasannya, pihak rumah produksi ingin fokus pada seri The Mandalorian.
"Kathleen Kennedy mengkonfirmasi bahwa film Boba Fett 100% batal, 100% akan berfokus pada THE MANDALORIAN #StarWars," tulis jurnalis Erick Weber di akun Twitter-nya.
Sebelumnya, proyek film mengenai Boba Fett tersebut diumumkan pada Mei 2018. Sutradara film 'Logan', James Mangold disebut-sebut akan menggarap film tersebut.
Tokoh Boba Fett merupakan seorang pemburu yang tampil di 'Star Wars' episode 'The Empire Strikes Back' dan 'Return of the Jedi'.
Ia juga diceritakan merupakan keturunan dari Jango Fett yang, dalam ceritanya, tewas pada peperangan Geonosis.
Sedangkan 'The Mandalorian' merupakan serial televisi dari warlaba Star Wars.
Sebelumnya, Lucasfilm dan Disney merilis film 'Solo: A Star Wars Story' pada pertengahan tahun ini. Sayangnya film tersebut tidak sukses di pasaran.
Belum ada keterangan apakah batalnya film sempalan mengenai Boba Fett tersebut merupakan pengaruh dari gagalnya film 'Solo' tersebut.
(srs/dar)