movie
Hodor Akan Kembali dalam Seri 'Game of Thrones'?
Senin, 29 Okt 2018 13:00 WIB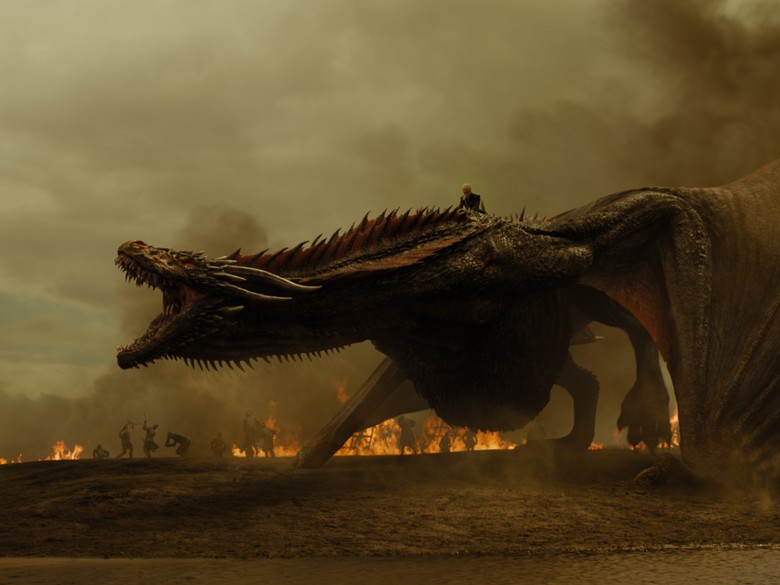 'Game of Thrones'. Foto: Dok. HBO
Jakarta
- Karakter Hodor dalam seri '
Game of Thrones
' memang sudah tewas dalam musim ke-6 episode ke-5 saat melindungi tokoh Bran Stark.
Namun, bukan tak mungkin Hodor akan kembali pada musim berikutnya dari seri yang tayang di HBO tersebut.
Hal itu diutarakan oleh pemeran Hodor, Kristian Nairn, dalam sebuah sesi di
Indonesia Comic Con 2018
. Saat itu mengunjung bertanya mengenai teori penggemar yang menyebutkan Hodor akan kembali, bukan sebagai manusia, tapi sebagai wight.
Nairn pun menjawab sambil terkekeh, "Itu bukan teori penggemar, itu bocoran (spoilers)."
Indonesia Comic Con 2018 berlangsung selama akhir pekan kemarin, yakni Sabtu dan Minggu, 27 dan 28 Oktober 2018.
Kristian Nairn mengaku dirinya tak terlalu banyak mengetahui perihal masa depan dari seri itu. Ia juga mengungkapkan bahwa ia tak tahu menahu soal akhir dari kisah 'Game of Thrones'.
"Tidak, saya tidak tahu," ucapnya.
Simak Juga 'Suka Duka Pemeran Hodor Selama Syuting 'Game of Thrones'':


(srs/dar)