movie
Tom Cruise adalah Ethan Hunt Abadi
Selasa, 31 Jul 2018 11:49 WIB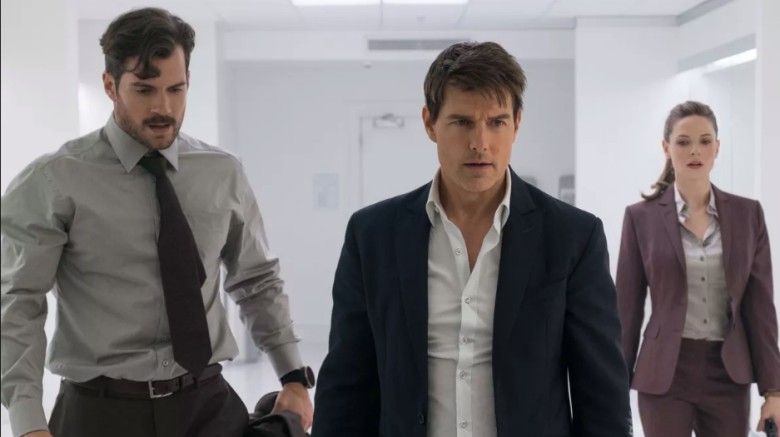 Foto: istimewa
Jakarta
-
'Mission Impossible: Fallout' menjadikan Tom Cruise identik satu sama lain dengan franchise film ini. Film ini tanpa Cruise dinilai sulit dibayangkan.

Dirilis sejak pekan lalu, 'Mission Impossible: Fallout' membanjiri sang aktor dengan pujian.

"Tom Cruise adalah Ethan Hunt, Ethan Hunt adalah Tom Cruise. Mungkin tidak ada aktor lain yang tampil begitu erat dengan karakter dan waralaba tertentu. Tidak mungkin membayangkan aktor lain dalam peran ini," ujar Paul Dergarabedian seorang analisis box office.


Sejak penampilannya sebagai Ethan Hunt 20 tahun lalu, Tom Cruise semakin memantapkan diri sebagai bintang laga yang tersisa. Sebelumnya ada masa bagi sosok seperti Harrison Ford, Mel Gibson, Johnny Depp juga Will Smith yang berhasil menarik perhatian banyak orang lewat aksi yang mereka tampilkan.
Kini hal itu seperti menjebak. Terlebih ketika sebutan seperti 'Star Wars', Marvel Cinematic Universe, juga 'The Fast and the Furious' bergaung. Mereka menjadi tren baru yang ikut bersaing satu sama lain.
Mission Impossible: Fallout yang Terbaik dari Tom Cruise, tonton review filmnya di sini:
[Gambas:Video 20detik]

Maka ketika ada kabar sosok Tom Cruise akan digantikan di franchise ini, sebuah pertanyaan muncul. Terlebih kabar itu menyebut aktor Jeremy Renner yang disebut-sebut dalam daftar.

Renner sendiri muncul di seri 'Ghost Protocol' 2011 lalu. Ia sebenarnya dijadwalkan untuk ambil bagian dalam seri 'Fallout' kali ini namun berhalangan karena bentrok dengan jadwalnya dalam produksi 'Avengers: Infinity War'.


Ketimbang Cruise, absennya Jeremy Renner agaknya tak dipermasalahkan penonton. Meski Cruise terlihat kian melambat di usianya yang sudah 56 tahun, 'Fallout' menunjukkan sentimen terbaik di industri film waralaba.

Rotten Tomatoes pun memberikan skor 98% yang tertinggi dari film-film lain yang dibintangi Tom Cruise.
(doc/nu2)