celeb
James Corden Dianggap Spoiler 'Game of Thrones', Anaknya Didoakan Kanker
Kamis, 16 Mei 2019 15:01 WIB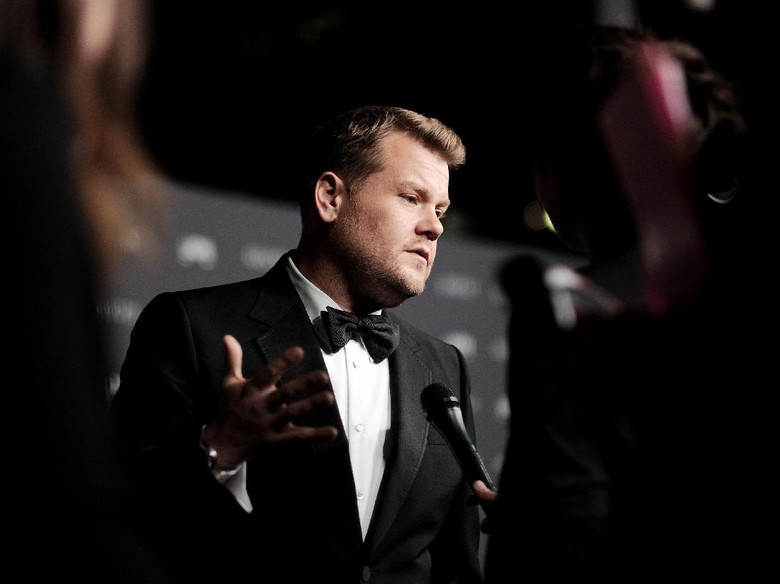 Foto: Mike Windle/Getty Images for LACMA
Jakarta
- Mendekati episode akhir
'Game of Thrones'
, para fans semakin dibuat sensitif. Apalagi jika ada yang tanpa atau memang disengaja menyebarkan spoiler serial TV tersebut.
Seperti
James Corden
yang belum lama ini dianggap menyebarkan spoiler 'Game of Thrones' saat membuka acara TV-nya, 'The Late Late Show with James Corden'. Para fans pun marah, termasuk salah satu pengguna Twitter yang sampai menyumpahi anak James sakit kanker.
"Rasanya menyebalkan karena kau tak bisa menonton TV tanpa mendengar pria gemuk itu mengumbar spoiler. Untungnya aku melihat episodenya sebelum menonton acaranya. Tapi serius, aku berharap anaknya kena kanker!" kicau netizen tersebut.
Tak lama kemudian, James pun langsung merespons tweet dari netizen tersebut. Tanpa emosi, sang presenter pun hanya mengungkapkan kekecewaannya terhadap tweet tersebut.
"Hal ini adalah sebuah hal yang sangat mengecewakan yang seseorang pernah ucapkan kepadaku atau keluargaku. Kumohon kau berpikir selama beberapa menit tentang apa yang kau tulis. Pikirkan apakah kau ingin menjadi orang yang berkata seperti itu. Aku percaya kau lebih baik dari itu," tweet James.
Netizen tersebut kemudian mengaku hanya bercanda soal mendoakan anak James sakit kanker. Ia pun menjawabnya dengan sebuah nasihat.
"Aku melihat doamu untuk anakku. Doaku,semoga kau tak pernah melihat seseorang mendoakan seorang anak sakit kanker sebagai gurauan. Karena sebagaimana pun kau membela diri, tak akan ada yang mengerti kenapa kau berbuat semacam itu," pungkasnya.
Tonton juga: Fans Bikin Petisi dan Minta "Game of Thrones 8" Dibuat Ulang

(dal/nkn)