celeb
Gara-gara Bocorkan Ending 'Game of Thrones', Kit Harington Dicuekin Istri
Sabtu, 02 Feb 2019 13:38 WIB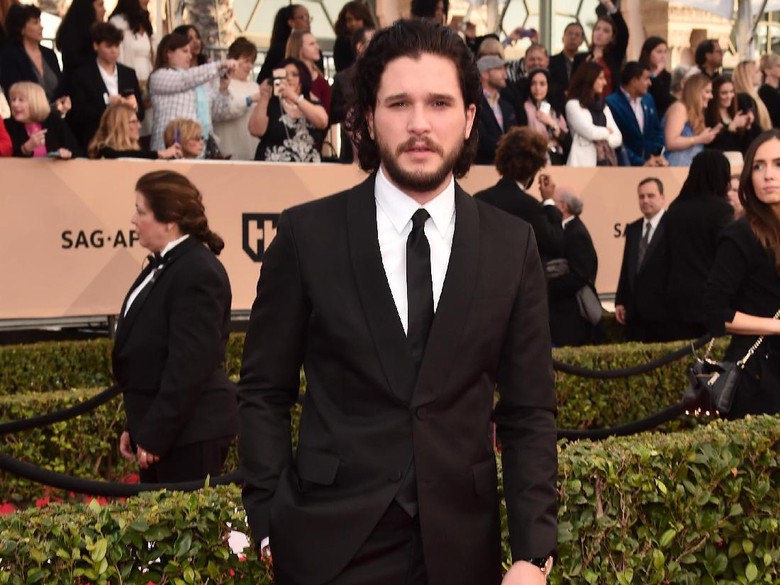 Foto: Getty Images
Jakarta
- HBO akan menayangkan musim terakhir
'Game of Thrones'
pada April 2019 mendatang. Dan ternyata,
Kit Harington
sudah membocorkan kisah akhir serial TV tersebut kepada sang istri.
Seperti yang diketahui, Kit Harington menikah dengan Rose Leslie, yang juga membintangi 'Game of Thrones' sebagai Ygrrite. Dan setelah membocorkan endingnya, Rose pun berhenti bicara pada Kit selama berhari-hari.
"Aku sudah memberitahu istriku ending dari 'Game of Thrones' tahun lalu. Setelah itu, dia tak bicara padaku selama 3 hari. Padahal dia yang bertanya!" ungkap Kit Harington dikutip dari Dailymail, Sabtu (2/2).
Namun saat ditanya apakah 'Game of Thrones' akan berkahir dengan bahagia, Kit Harington pun menjawab dengan diplomatis. Ia mengaku masih belum yakin akan menyukai endingnya sebelum menonton.
"Sulit menjawabnya. Aku tidak tahu aku senang atau tidak. Sepertinya bukan tentang senang atau sedih. Aku puas dengan apa yang mereka kerjakan, tapi aku tak bisa sepenuhnya puas sebelum menontonnya," ungkapnya.
Tonton Juga 'Jon Snow, Arya dan Sansa Stark Mati di Season 8 Game of Thrones?':


(dal/nkn)