book
Dari Semesta Star Wars, The Mandalorian Versi Novel dan Komik Segera Rilis
Rabu, 01 Jul 2020 09:22 WIB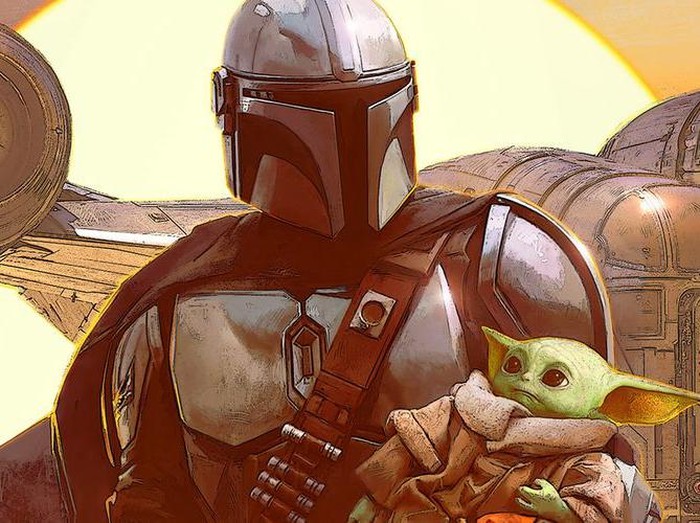 Dari Semesta Star Wars, The Mandalorian Versi Novel dan Komik Segera Rilis Foto: IDW Publishing/ Istimewa
Jakarta
-
Baru saja mengumumkan novel Star Wars The High Republic ditunda terbit karena pandemi COVID-19, kini Star Wars punya rencana lain. Seri The Mandalorian dari semesta Star Wars bakal terbit dalam versi novel dan komik.

IDW Publishing pun mengabarkan hal tersebut. Disney menyetujui rencana penerbitan sejumlah komik dan novel yang diadaptasi dari tayangan Disney+ tersebut.

Dilansir dari CBR, Rabu (1/7/2020), buku berjudul The Art of the Mandalorian (Season One) akan dirilis pada 15 Desember. Bukunya ditulis oleh Phil Szostak yang merupakan manajer seni kreatif untuk Lucasfilm.

Dia sebelumnya menulis buku-buku untuk seri The Force Awakens, The Last Jedi, dan The Rise of Skywalker.


"Masuk akal sekali kalau ia dipercaya untuk menulis buku untuk seri The Mandalorian. Kata pengantarnya ditulis oleh Doug Chiang yang menjabat sebagai direktur seni The Mandalorian," tulis keterangan IDW Publishing.

Di dalam buku, nantinya bakal ada ratusan ilustrasi dan karya seni sesuai dengan visual Star Wars. Adaptasi novel juga bakal rilis di bulan Desember.

Novel The Mandalorian ditulis oleh Adam Christopher yang sebelumnya pernah menggarap seri antologi Star Wars. Sampai saat ini, alur cerita dan latar masih menjadi rahasia.


Disney+ juga mengumumkan proyek buku lainnya dari seri The Mandalorian yang bakal terbit yakni dua buku anak dari semesta Star Wars tersebut. Garapan novelisasi yang ditulis oleh Joe Schreiber.

Selain itu, ada juga The Mandalorian: The Ultimate Visual Guide yang ditulis Pablo Hidalgo. IDW Publishing menuturkan rincian plot, penulis, maupun seniman yang menggambarnya belum diumumkan.

Di versi serial televisi The Mandalorian, serial ini membawa karakter-karakter Star Wars lama yang di era sekarang sudah tiada. Salah satunya Yoda.
Simak Video "

Erric Manibuy, Dokter yang Viral karena Pakai APD 'Superhero'

"
[Gambas:Video 20detik]
(tia/dar)