book
Akhirnya... Fans GoT Segera Baca Dua Novel Terakhir
Kamis, 25 Jun 2020 09:55 WIB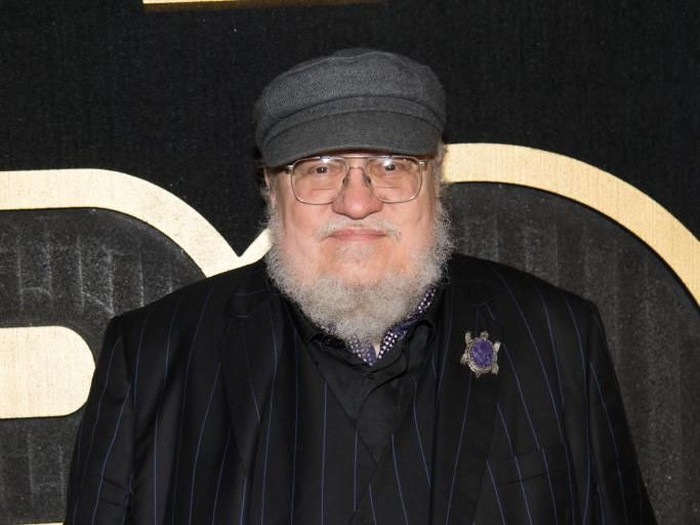 Foto: Getty Images
Jakarta
-
Penggemar Game of Thrones akhirnya bisa bernapas lega. Penulis George RR Martin menegaskan tengah menulis dua novel pamungkas yang menjadi akhir dari Westeros.

Seri fantasi A Song of Ice and Fire yang diadaptasi oleh HBO menjadi serial televisi sukses besar. Pria yang berusia 71 tahun melewati asa isolasi berada di atas perbukitan dan tinggal di dalam kabin.

"Saya harus mengakui setelah setengah tahun pandemi, saya menunjukkan tanda-tanda demam kabin. Jika tidak ada yang lain, isolasi yang dipaksakan ini membantu saya menulis. Saya menghabiskan waktu berjam-jam setiap hari di THE WINDS OF WINTER dan membuat kemajuan yang stabil," kicau George RR Martin di akun Twitter, seperti dilihat detikcom.

Lewat esai yang dipublikasikan, George RR Martin baru saja menyelesaikan bab baru. Satu bab baru selesai tiga hari yang lalu dan satu minggu lagi sebelumnya.


"Tapi tidak berarti bahwa buku itu akan selesai besok atau diterbitkan minggu depan. Ini akan menjadi buku yang sangat besar dan saya harus menempuh jalan panjang," katanya.

George RR Martin meminta para pembaca agar tidak percaya dengan berbagai spoiler yang ada di website.

"Jangan percaya pada situs umpan-klik mana pun yang suka mengurai setiap kata dari posting saya. Meski pun para penggemar GoT terkenal karena melakukan hal itu," katanya.

Fans 'GoT' memang sudah bersemangat menunggu novel terakhir setelah serial televisinya berakhir. George RR Martin merilis buku pertamanya pada 1996. Buku keduanya 'A Clash of Kings' keluar dua tahun berikutnya.


Buku ketiganya 'A Storm of Swords' rilis pada 2000. Tak selang lama, pembaca kembali bisa membaca karya berikutnya 'A Feast for Crows' sembari menikmati versi serial televisi.

Pada 2011, buku berikutnya 'A Dance with Dragons' pun terbit. Selama ini para pembaca berdebat mengenai akhir tak berujung dari semesta Westeros tersebut.
Simak Video "

Sophie Turner Ogah Tampil di Prekuel 'Game of Thrones'

"
[Gambas:Video 20detik]
(tia/dar)