book
10 Tahun Menunggu, Novel Terakhir 'GoT' Kembali Mundur Terbit ke 2021
Senin, 11 Mei 2020 17:47 WIB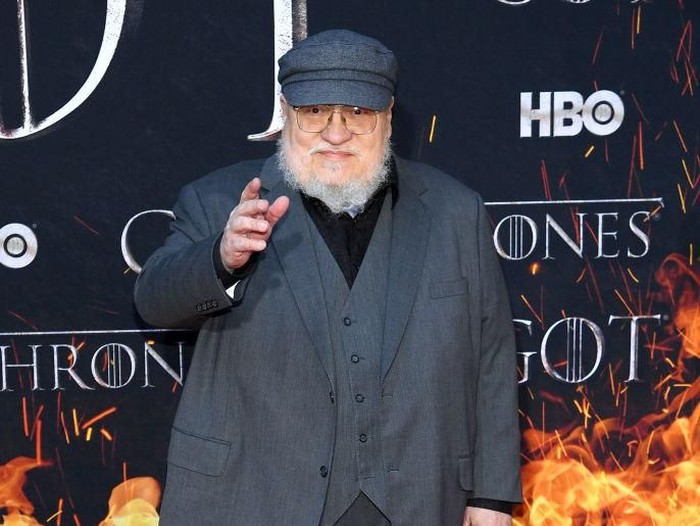 Foto: Getty Images
Jakarta
-
Pembaca setia novel-novel 'Game of Thrones' tampaknya harus bersabar lebih lama lagi. 10 tahun menunggu, dua novel pamungkas ciptaan George RR Martin kabarnya kembali mundur terbit hingga ke Januari 2021.

Fans 'GoT' memang sudah bersemangat menunggu novel terakhir setelah serial televisinya berakhir. George RR Martin merilis buku pertamanya pada 1996. Buku keduanya 'A Clash of Kings' keluar dua tahun berikutnya.

Buku ketiganya 'A Storm of Swords' rilis pada 2000. Tak selang lama, pembaca kembali bisa membaca karya berikutnya 'A Feast for Crows' sembari menikmati versi serial televisi.


Pada 2011, buku berikutnya 'A Dance with Dragons' pun terbit. Selama ini para pembaca berdebat mengenai akhir tak berujung dari semesta Westeros tersebut.

Setelah meninggalkan akhir yang mengecewakan di versi serial televisi, novel pamungkas diharapkan menjadi akhir yang berbeda. Dilansir dari berbagai sumber, 'The Winds of Winter' akan rilis sekitar Januari 2021.

"Ini bukan tanggal penerbitan yang dikonfirmasi, ini semua adalah harapan paling telat. Kami menantikan saat tanggal rilis resmi diumumkan," tulis keterangan seperti dilansir dari Otakuart, Senin (11/5/2020).
Simak Video "

Nama Anak Sophie Turner-Joe Jonas Diambil dari Karakter 'GOT'

"
[Gambas:Video 20detik]
(tia/nu2)