book
'His Dark Materials' hingga 'GoT' Buku yang Menginspirasi Pembaca Dunia
Kamis, 07 Nov 2019 13:04 WIB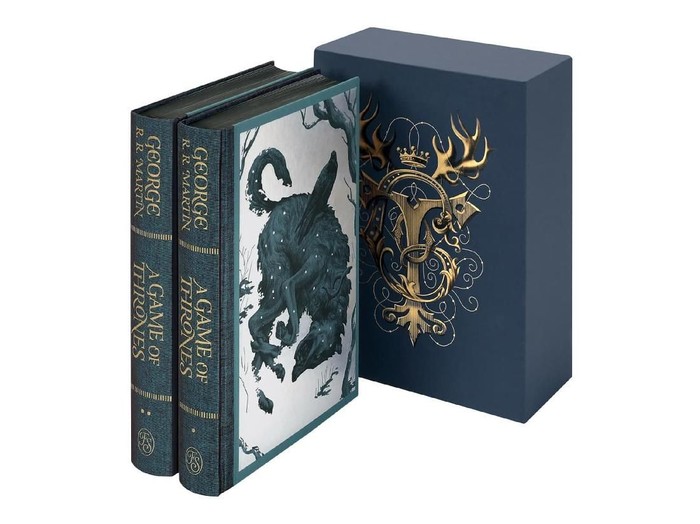 Foto: EW/ Istimewa
Jakarta
- BBC mengumumkan daftar
buku
-buku yang menginspirasi pembaca dunia sepanjang tiga abad belakangan. Tim penulis, kurator sampai kritikus seni memilih 100 novel beragam genre yang berdampak pada kehidupan mereka.
Dikutip dari BBC, novel berbahasa Inggris ini ditulis selama 300 tahun belakangan mulai dari kisah klasik anak sampai buku populer. Di kategori Identity ada buku 'Beloved' Toni Morrison, 'Half of a Yellow Sun' Chimamanda Ngozi Adichie, 'The Bell Jar' Sylvia Plath sampai 'The God of Small Things' karya Arundhati Roy.
Kategori 'Love, Sex & Romance' ada 'Bridget Jones's Diary' karya Helen Fielding, 'Pride and Prejudice' ciptaan
Jane Austen
, sampai 'The Slave of Solitude' Patrick Hamilton.
Untuk bagian 'adventure' ada 'For Whom the Bell Tolls' karya Ernest Hemingway, ada juga trilogi 'His Dark Materials' ciptaan Philip Pullman', 'The Hunger Games' Suzanne Collins', sampai 'The trilogi Lord of the Rings' JRR Tolkien.
Untuk buku 'A Game of Thrones' juga dinilai mampu menginspirasi pembaca dunia lewat kategori 'Life, Death & Other Worlds'. 'To Kill a Mockingbird' juga masuk dalam deretan terpopuler dan menginspirasi dilanjutkan dengan 'The Remains of the Day' karya Kazuo Ishiguro.
"Daftar ini provokatif, memicu perdebatan, dan mengunggah rasa ingin tahu," ujar salah seorang tim juri, Jonty Claypole.
Simak Video "

'His Dark Materials' Diharapkan Jadi The Next 'Game of Thrones'

"
[Gambas:Video 20detik]
(tia/nu2)