book
George RR Martin Akan Terbitkan Dua Novel Terakhir 'GoT' 2020?
Selasa, 27 Agu 2019 11:20 WIB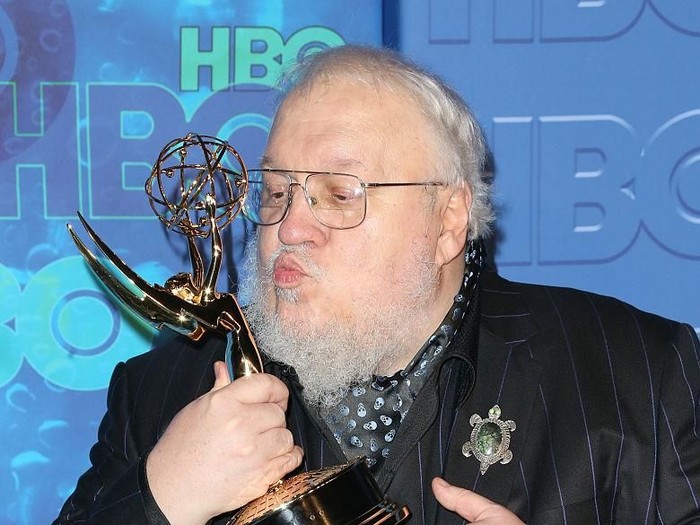 Foto: Getty Images
Jakarta
- Selepas akhir musim kedelapan
'Game of Thrones'
atau 'GoT' yang tayang di HBO berakhir,
George RR Martin
melanjutkan menulis dua novel pamungkasnya. Bahkan ia sempat mengisyaratkan bakal menerbitkan pada 2020. Benarkah?
Ketika diwawancarai Guardian, seperti dikutip detikHOT, George RR Martin berkelakar mengenai tanggal penerbitan dua novel pamungkasnya.
"Saya membutuhkan lebih banyak jam dalam sehari dan lebih banyak waktu dalam seminggu, dan bulan dalam setahun. Karena waktu sepertinya berjalan sangat cepat," ujar George RR Martin.
Dua novel terakhir seri 'A Song of Ice and Fire' yakni 'The Winds of Winter' dan 'A Dream of Spring' dijanjikan penulis sejak sebelum musim terakhirnya selesai. Ia juga sempat curhat tentang tekanan yang menghambat pekerjaannya.
"Saya tidak berpikir serial televisi seharusnya mempercapt saya atau memperlambat saya. Tapi banyak hal yang terasa berbeda setelah serial televisi berakhir," katanya.
"Tapi menyelesaikan pertunjukan itu membebaskan, karena saya dengan kecepatanku sendiri sekarang. Saya punya hari-hari baik dan hari-hari buruk, tekanannya jauh lebih sedikit, meskipun masih ada di sana," tukasnya.
Simak Video "

Sophie Turner Ogah Tampil di Prekuel 'Game of Thrones'

"
[Gambas:Video 20detik]
(tia/dar)