book
Nunggu Kelanjutan Novel 'GoT'? Penulis Sarankan untuk Baca Ini
Senin, 05 Agu 2019 14:45 WIB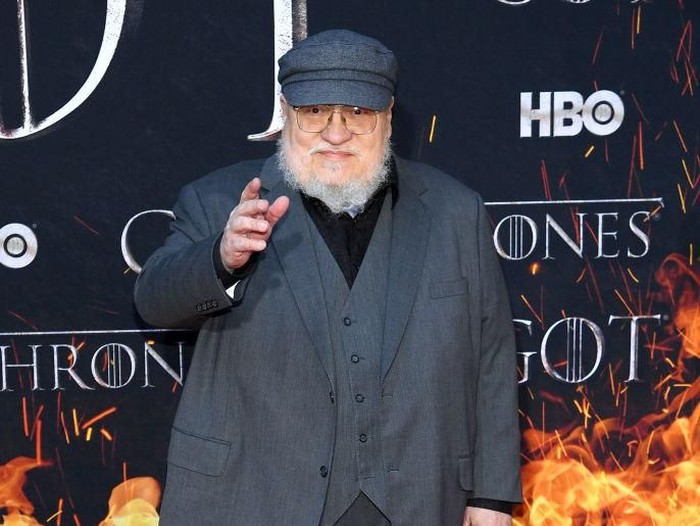 Foto: Getty Images
Jakarta
- Ada-ada saja yang dilakukan novelis
George RR Martin
. Pencipta seri 'A Song of Ice and Fire' atau yang dikenal dengan
'Game of Thrones'
punya cara menarik bagi pembaca yang menunggu kelanjutan 'GoT'.
Ia tak ingin pembaca kecewa menunggu lama dengan kehadiran dua novel terakhir 'GoT', 'The Winds of Winter' dan 'A Dur Dream of Spring'. Sejak berakhirnya musim terakhir serial televisi 'GoT', dua novel terakhir itu yang paling ditunggu-tunggu.
"Untuk kamu semua yang membutuhkan bacaan novel fantasi yang luar biasa sambil menunggu kelahiran THE WINDS OF WINTER.. cobalah baca QUILLIFER karya Walter Jon Williams," kicaunya, seperti dikutip detikHOT.
"WJW merupakan novel yang menyenangkan, mungkin ini adalah salah satu karya terbaiknya, sejak awal saya membaca sampai habis, sangat menegangkan, berwarna, dan ditulis dengan indah," kicau George RR Martin lagi.
Novel pertama seri 'A Song of Ice and Fire' yakni 'A Game of Thrones' perdana rilis pada Agustus 1996. Buku keduanya 'A Clash of Kings', 'A Storm of Swards', 'A Feast for Crows', dan 'A Dance with Dragons' pun mendapat sambutan yang hangat.
Seri tersebut pun diadaptasi menjadi serial televisi oleh HBO yang tak kalah populer. Bahkan musim final dari seri televisi tersebut menuai kontroversi.
For all of you who need some great fantasy while you're waiting for THE WINDS OF WINTER...try QUILLIFER, by Walter Jon Williams. WJW is always fun, but this may be his best yet, a delight from start to finish, witty, colorful, exciting and amusing by turns, exquisitely written! pic.twitter.com/jOj2AYH6ew

— George RR Martin (@GRRMspeaking) July 23, 2019
Simak Video "

Sophie Turner Ogah Tampil di Prekuel 'Game of Thrones'

"
[Gambas:Video 20detik]
(tia/nu2)