book
Penulis 'GoT' Tegaskan Reaksi Fans Tak akan Pengaruhi Akhir Cerita Novel
Rabu, 17 Jul 2019 10:55 WIB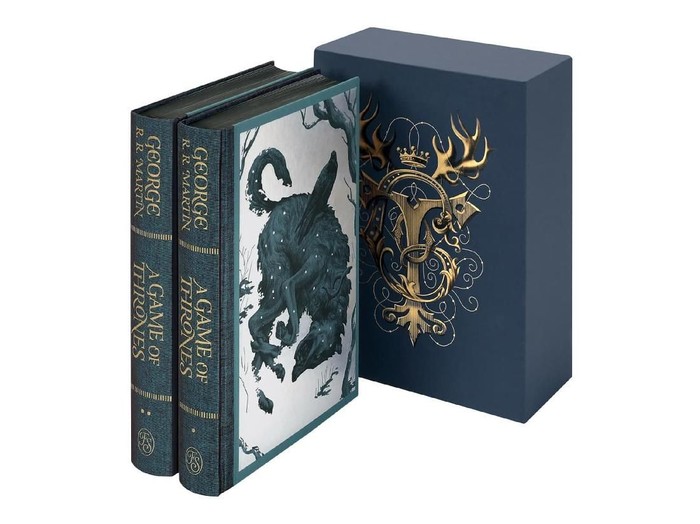 Foto: EW/ Istimewa
Jakarta
- Setelah musim terakhir '
Game of Thrones
' menuai kontroversi dan menjadi perdebatan, fans masih menunggu akhir dari versi novel.
George RR Martin
menjanjikan akan ada dua novel pamungkas sebagai akhir dari kisah Westeros tersebut.
Dari banyaknya reaksi positif maupun negatif fans terhadap versi serial televisi, George RR Martin menegaskan tak akan mengubah apapun. Akhir dari versi novel seri 'A Song of Ice and Fire' itu bakal sesuai dengan yang direncanakannya.
"Internet punya pengaruh banyak daripada serial televisi musim-musim sebelumnya. Seperti keturunan Jon Snow, ada petunjuk awal tentang siapa orang tua Snow di buku tapi hanya satu pembaca yang bisa menyatukan plot twist tersebut," ujarnya dilansir dari EW, Rabu (17/7/2019).
Ia kembali mencontohkan ketika berada di era digital seperti sekarang. Kalau ada satu pembaca yang berhasil membaca twist yang diberikan di novel lalu memposting secara online, maka 99 pembaca lainnya juga akan mengetahuinya.
"Twist yang Anda bangun ada di sana, dan selalu ada godaan untuk mengubahnya (di buku yang akan datang). Ya Tuhan, ini kacau, saya harus membuat sesuatu yang berbeda. Tapi itu salah karena Anda telah merencanakan akhir cerita tertentu," katanya.
Video: Game of Thrones Pecahkan Rekor, Ini Daftar Lengkap Nominasi Emmy 2019
George RR Martin pun menambahkan, "Jika Anda mengubah akhir cerita maka itu akan mengacaukan seluruh struktur. Jadi tidak, saya tidak membaca situs penggemar. Saya ingin menulis buku yang selalu ingin saya tulis. Dan ketika novelnya terbit, mereka bisa menyukainya atau tidak menyukainya," tegasnya.
(tia/dal)