book
Bukan Cuma Kit Harington, Penulis 'GoT' Juga Kenang Masa-masa Promo Novelnya
Jumat, 31 Mei 2019 13:11 WIB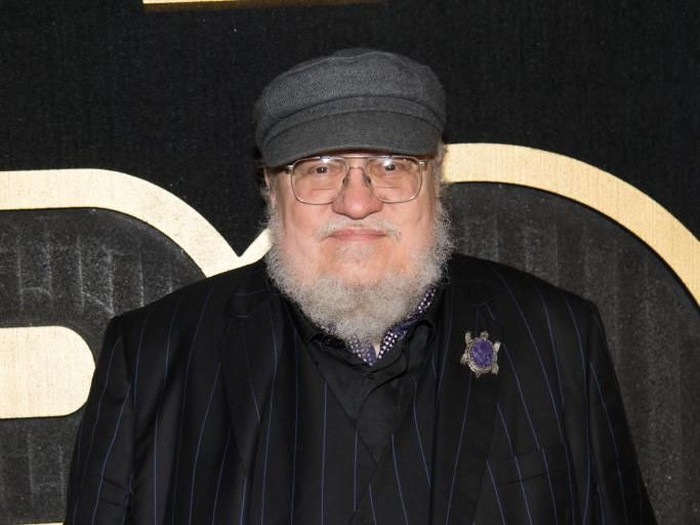 Bukan Cuma Kit Harington, Penulis 'GoT' Juga Kenang Masa-masa Promo Novelnya Foto: Getty Images
Jakarta
- Serial
'Game of Thrones'
memang sudah berakhir. Namun kenangan mengenai lika-liku penuh intrik dalam kerajaan masih dikenang bagi penggemarnya.
Tak cuma aktor
Kit Harington
yang mengalami stres hingga masuk ke rehabilitasi. Ternyata sang penulis 'GoT', George RR Martin, juga belum bisa 'move on' dari serial tersebut.
Dia pun mengenang masa-masa ketika promosi novel-novel seri 'A Song of Ice and Fire'. Hal tersebut diungkap George RR Martin di akun Twitter pribadinya.
"#TBT dari sesi tanda tangan beberapa waktu lalu, di masa itu," kicaunya, seperti dilihat detikHOT, Jumat (31/5/2019).
Dalam foto tersebut, George RR Martin muda tampak serius menandatangani novelnya untuk pembaca setianya. Namun tetap saja pembaca sekaligus pengikut setia cerita 'GoT' justru menanyakan tentang kelanjutan dua bukunya.
"Saya tidak bisa menunggu untuk segera membaca dua buku 'GoT' berikutnya!" tulis netizen bernama @CynthiaLMoyer.
"Kamu akan segera menyelesaikan dua buku lagi bukan?" tanya netizen lainnya.
Bahkan ada pula yang menyindir George RR Martin.
"Apakah waktu itu saat kamu mulai menulis 'Winds of Winter'? Maaf bercanda, saya suka sekali dengan buku-bukumu, tetap menulis!" ujar @agambino21.
(tia/dal)