book
George RR Martin Tanggapi Akhir dari Serial 'Game of Thrones'
Rabu, 22 Mei 2019 16:48 WIB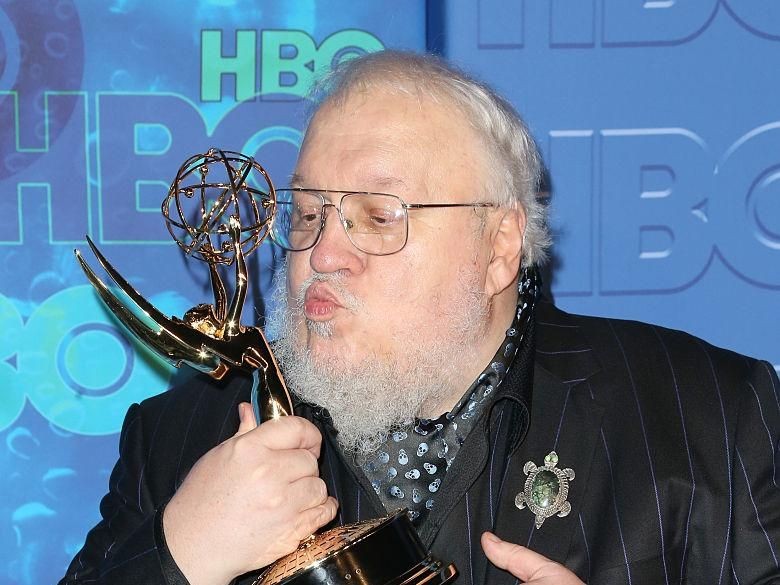 Foto: Getty Images
Jakarta
-
Jatuh bangun George RR Martin menulis novel dan skenario serial televisi akhirnya membuat namanya melambung karena 'Game of Thrones'. Serial yang tayang di HBO sejak 2011 silam digilai penggemarnya.

Baru saja berakhir delapan musim sepanjang 8 tahun, sang penulis menanggapi akhir dari serial tersebut.




"Saya bekerja di media yang sangat berbeda dari David dan Dan, saya tidak pernah lupa. Mereka punya 6 jam untuk musim terakhir ini," tuturnya di blog pribadinya 'Not A Blog'.

"Saya berharap bisa mengisi 3.000 halaman naskah di antara karya yang belum selesai dan lebih banyak lagi halaman, bab, dan adegan lainnya kalau diperrlukan. Saya akan menambahkannya," lanjutnya.

Penulis seri buku 'A Song of Ice and Fire' yang mendasari hadirnya 'GoT', juga menuturkan jawaban yang penuh teka-teki.

"Baiklah, iya (berbeda) dan ya. Dan tidak, dan ya, dan tidak, dan ya," tukasnya.

Martin juga mengingatkan pembaca kalau saat ini dia masih sibuk dengan lima serial yang dalam pengembangan di HBO. Termasuk tentu saja pilot prekuel 'GoT' dan satu film lagi di History Channel.

(tia/dar)