book
Perjalanan Panjang 'GoT', George RR Martin Ucap Terima Kasih
Selasa, 21 Mei 2019 14:35 WIB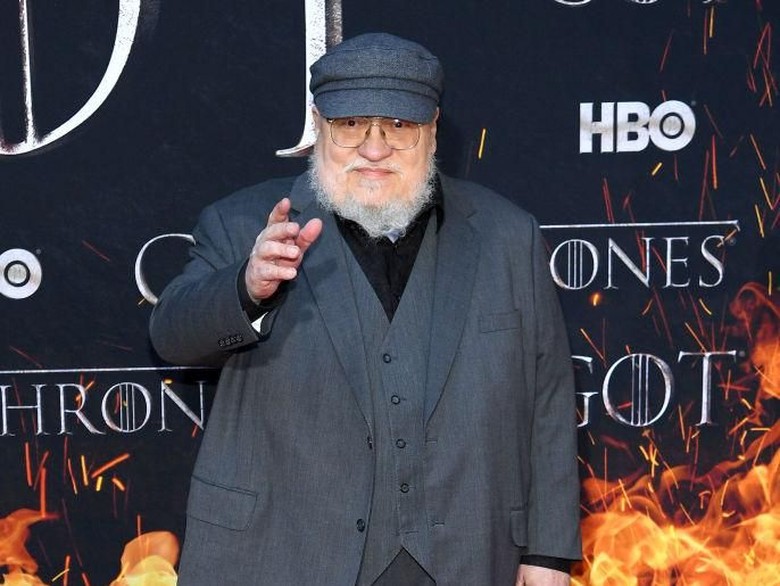 Foto: Getty Images
Jakarta
- Perjalanan panjang
'Game of Thrones'
sampai season ke-8 bukan tanpa halangan. Episode finalnya pun menuai kontroversi sampai ada petisi yang ditanda tangani seribu orang.
Di balik kabar itu semua, penulis
George RR Martin
yang menulis novel seri 'A Song of Ice and Fire' mengucapkan terima kasih pada kru dan para pemain.
"Saya ingin berterima kasih pada orang-orang, tapi ada banyak sekali orang di belakang layar. Ada 42 kru di musim kedelapan dan itu bahkan tidak semuanya. Kru menjadi elemen yang tidak kalah pentingnya," ujar George RR Martin dalam tulisan 'An Ending' di blog pribadi, seperti dilihat detikHOT.
Ia menilai David Benioff, Dan Weiss, serta Bryan Cogman merupakan tim hebat di HBO yang dipimpin oleh Richards Plepler. "Game of Thrones tidak akan menjadi seperti ini tanpa HBO, seri ini juga tidak akan pernah dibuat sama sekali," tulis George RR Martin.
Novelis kelahiran 20 September 1948 juga mengutip perkatan Bard, 'perpisahan adalah kesedihan yang begitu manis'.
"Dalam berminggu-minggu dan bulan mendatang, saya dapat memposting tentang momen favorit dari syuting serial televisi ini. Khususnya ketika saya merasa nostalgia. Ada begitu banyak kenangan," tukas George RR Martin.
(tia/nu2)