book
Ramai Dicecar Ending 'GoT', George RR Martin Merasa Konyol
Selasa, 21 Mei 2019 12:50 WIB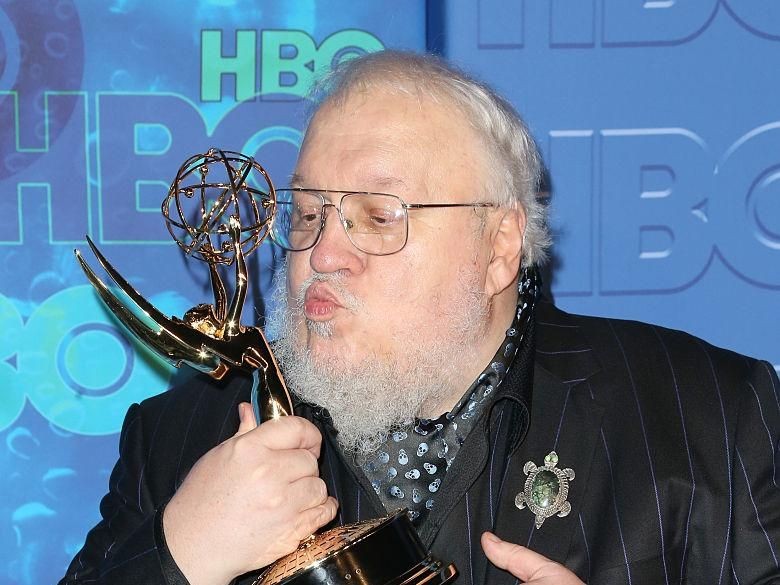 Ramai Dicecar Ending 'GoT', George RR Martin Merasa Konyol Foto: Getty Images
Jakarta
- Serial televisi
'Game of Thrones'
yang tayang di HBO sudah berakhir. Meski episode final menuai kontroversi, banyak penggemar yang menunggu kelanjutan dua novel yang sedang ditulis
George RR Martin
.
Dalam tulisan terbaru yang berjudul 'An Ending', George RR Martin mengucapkan perpisahan pada serial televisi yang melambungkan nama dan novelnya. Namun ia juga mengaku geram dengan pertanyaan netizen yang heboh di media sosial.
"Buku atau serial televisi, yang mana akan menjadi ending yang 'nyata'? Oh itu pertanyaan konyol," tulis George RR Martin berkelakar di website pribadinya Not A Blog, dilihat detikHOT, Selasa (21/5/2019).
Tonton juga: Akhir Game of Thrones Perlukah Dibuat Ulang?

Ia kembali mengumpamakan pertanyaan tersebut sama saja dengan analogi seperti ini. "Berapa banyak anak yang dimiliki Scarlett O'Hara?" tulisnya lagi.
George RR Martin kembali menulis kalimat, "Bagaimana dengan ini? Saya akan menuliskannya. Kamu membacanya. Kemudian semua orang dapat mengambil keputusan sendiri dan berdebat tentang hal itu di internet."
Tulisan terbaru sang penulis di situs pribadinya pun sempat membuat marah netizen di timeline Twitter. Mereka mengamuk karena situs George RR Martin tak bisa diakses, sama halnya seperti akhir 'Game of Thrones' yang bagi sebagian penggemar mengecewakan.
(tia/doc)