book
Menyusul Musim ke-8 'Game of Thrones', Buku Seninya Kini Dijual Rp 705 Ribu
Rabu, 24 Apr 2019 10:55 WIB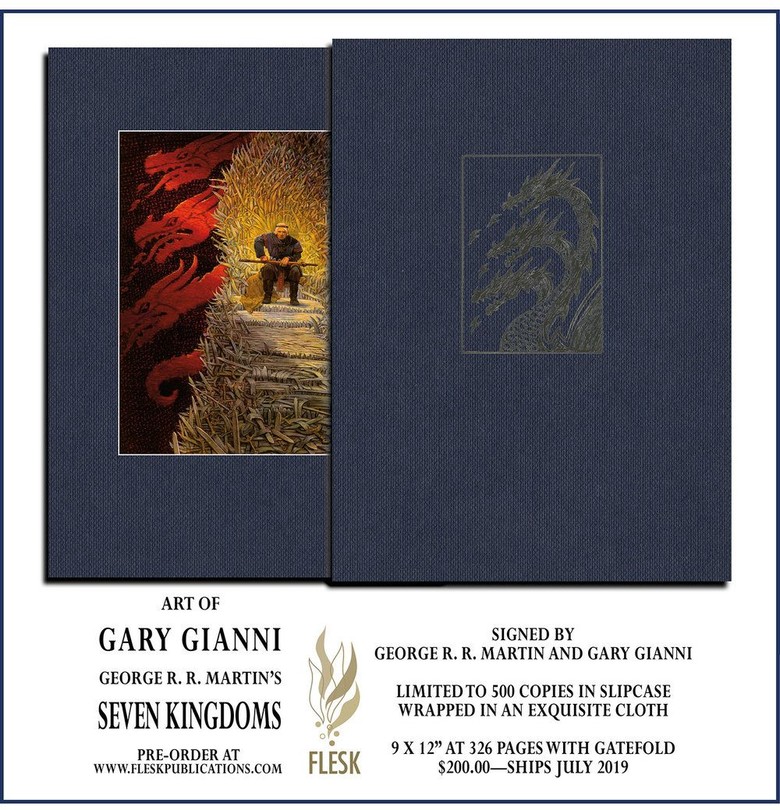 Foto: Istimewa
Jakarta
- Musim kedelapan serial televisi HBO '
Game of Thrones
' masih tayang setiap Senin. Menyusul kesuksesan dua episode serial yang diadaptasi dari novel 'A Song of Ice and Fire' kini buku seni versi deluxe dijual.
Buku berjudul 'Art of Seven Kingdoms' yang digambar Gary Gianni terdiri dari 270 gambar. Ada tujuh kerajaan dalam semesta 'Game of Thrones' yang termuat di dalamnya.
Sang penulis
George RR Martin
pun mengumumkan lewat akun Twitter pribadinya.
"Kerennya edisi terbatas buku seni 'Art of Seven KIngdoms' ciptaan ilustrator Gary Gianni. Sekarang tersedia untuk pre-order di Flesk Publishing," kicau George RR Martin, dilihat detikHOT, Rabu (24/4/2019).
Edisi deluxe ditandatangani oleh George RR Martin dan sang seniman. Versi terbatas hanya dicetak sebanyak 500 eksemplar di seluruh dunia.
Sampul hardcover dibungkus dengan kain yang dipesan secara khusus. Di bagian sisi depan buku disuguhi pelat warna yang mereproduksi lukisan minyak dari sang seniman.
Melihat hasil karya Gianni, George RR Martin menuturkan, "Seolah-olah saya melihat melalui jendela ke arah Westeros. Bahwa saya ada di sana bersama Tyrion dan Daenerys, dengan Ned dan Arya, dengan Dunk dan Egg," ucap George RR Martin.
Buku seni 'Art of Seven Kingdoms' bakal dijual mulai Juli 2019. Harganya pun dibanderol senilai Rp 705 ribu.
(tia/nkn)