art
Pertarungan Berdarah 'Game of Thrones' Jadi Kreasi di Atas Permadani
Rabu, 18 Sep 2019 11:50 WIB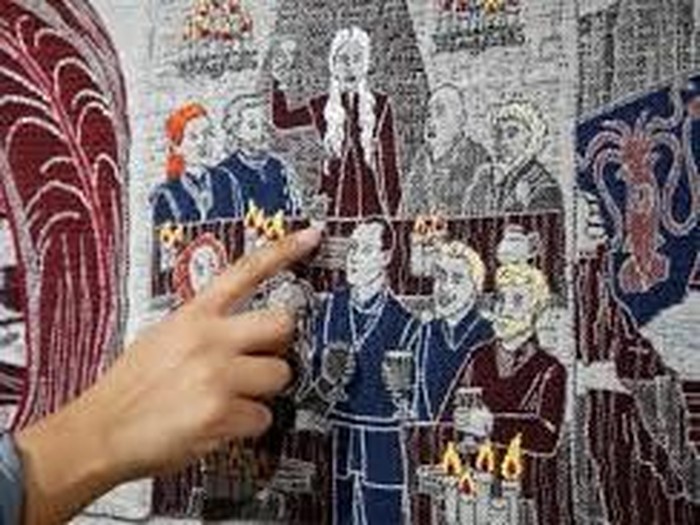 Foto: Reuters/ Istimewa
Jakarta
- Kota Bayeux di Prancis dikenal sebagai rumah bagi kreasi tradisional permadani. Permadani Bayeux sudah ada sejak Abad Pertengahan dan budayanya masih dilestarikan sampai sekarang.
Kini sebuah pameran yang menampilkan pertarungan berdarah dalam serial televisi musim terakhir
'Game of Thrones'
dibuka di Bayeux. Ada 30 penjahit yang bekerja selama 1.500 jam di hamparan linen. Wow!
Pemandangan yang ada di kreasi permadani Bayeoux dimulai dari Raja Robert Baratheon yang mengunjungi Starks di Winterfell. Hingga adegan kontroversial yang di akhir musim yang menuai kecaman penggemar.
"Permadani 'Game of Thrones' merujuk permadani Bayeux dengan gaya dan motif yang digunakan selama ini. Ceritanya pun terbuka secara linier," kata kepala proyek pameran, Valerie Wilson, dilansir dari Reuters, Rabu (18/9/2019).
Pemandangan dalam permadani tersebut diambil dari potongan adegan dalam seri buku 'A Song of Ice and Fire' karangan George RR Martin. Pameran berlangsung mulai 13 September hingga 31 Desember di Hotel du Doyen, Bayeux, Prancis.
Simak Video "

Sophie Turner Ogah Tampil di Prekuel 'Game of Thrones'

"
[Gambas:Video 20detik]
(tia/doc)