art
Noma Dumezweni, Aktris Teater yang Sukses Jadi Hermione Versi Panggung
Minggu, 09 Des 2018 10:05 WIB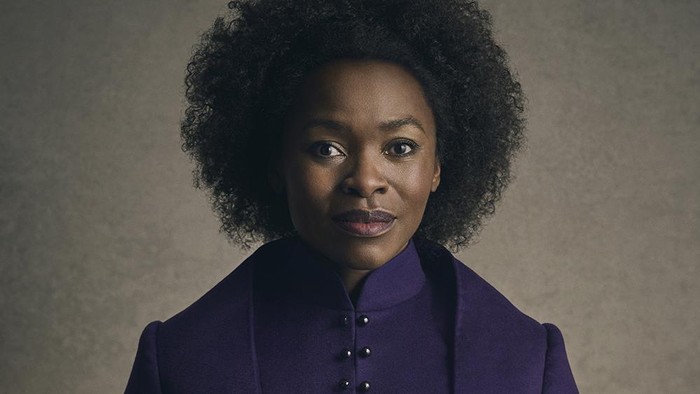 Foto: Charlie Gray
Jakarta
-
Nama Noma Dumezweni mencuat saat J.K Rowling mengumumkannya menjadi Herminone Granger versi panggung teater. Dia pun bergabung dengan para pemain 'Harry Potter and the Cursed Child'.

BBC pun memasukkan namanya sebagai 100 Perempuan Paling Berpengaruh versi BBC. Bagaimana kiprah Noma Dumezweni sebagai aktris teater yang berperan sebagai Hermione?

Dilansir dari BBC, dia mengatakan karakter Hermione dewasa adalah hal yang indah. Hermione menampilkan melalui kesetiaan dan cinta, terutama ketika jatuh cinta dan memegang keyakinan sebagai penyihir perempuan terkuat.


"Saya bisa menghitung ada tiga momen penuh kemarahan yang semuanya meninggalkan perasaan mendalam di kehidupan nyata. Saya mengibaratkan kemarahan ini sama seperti cerita Hermione," ujarnya.

Saat namanya muncul sebagai Hermione, Noma Dumezweni mendapatkan reaksi dari Potterhead (penggemar Harry Potter). Terpilih dirinya menjadi Hermione juga memicu kontroversi berkepanjangan lantaran warna kulitnya.

Dia pun sempat marah kepada Potterhead, namun akhirnya mencoba mengikhlaskannya.

"Saya memiliki seorang putri berusia 11 tahun. Saya mencoba berperan sebagai ibu dan seorang pembimbing dan memahami kemarahannya saya sendiri. Saya menemukan apa yang saya butuhkan," katanya.


"Menjadi seorang Hermione Granger membantu saya untuk menahan amarah yang terpendam. Saya sempat marah dengan reaksi mereka tapi karena saya merasa tidak dalam bahaya dan sebuah fakta saya didukung oleh mereka yang bekerja dengan saya, saya sama sekali tidak berburuk sangka. Kemarahan itu saya gunakan sebagai kekuatan yang kuat dan positif," pungkasnya.


Tonton juga ' Penutupan Festival Teater Jakarta 2018 Meriah Banget! ':

(tia/doc)