art
J.K Rowling Bertaruh Besar untuk Teater 'The Cursed Child'
Jumat, 30 Nov 2018 14:40 WIB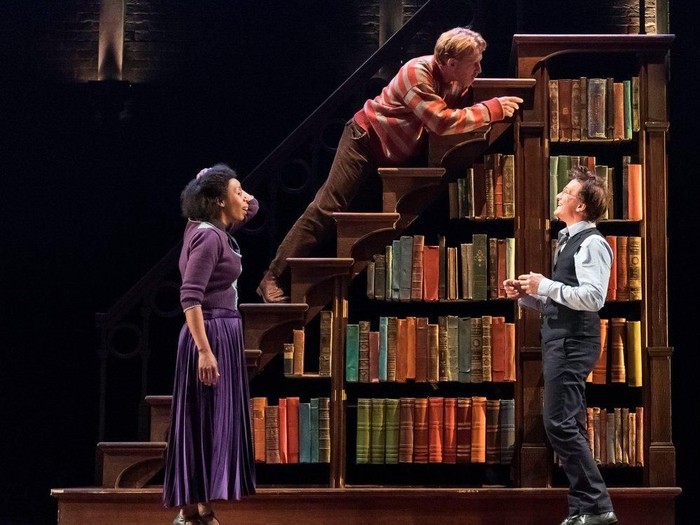 J.K Rowling Bertaruh Besar untuk Teater 'The Cursed Child' Foto: Pottermore
Jakarta
- Pertunjukan teater '
Harry Potter and The Cursed Child
' sukses besar sejak perdana diselenggarakan di Palace Theatre, London. Menjelajah sampai ke panggung broadway Amerika, dan kini Melbourne
J.K Rowling
akui penuh dengan rasa syukur.
Dilansir dari Pottermore, J.K Rowling mengungkapkan hasil kolaborasinya dengan penulis naskah Jack Thorne dan sutradara John Tiffany.
"Taruhannya sangat tinggi. Saya selalu cukup tahu, kalau saya jujur, ide untuk menempatkan Harry Potter di atas panggung, ide yang sangat gila. Akhirnya saya merasa itu adalah ide yang istimewa," tutur J.K Rowling.
"Sebenarnya, ide menempatkan Harry Potter di atas panggung itu sangat bagus dan akhirnya sekarang saya bisa mensyukuri menuliskannya," katanya lagi.
'Harry Potter and the Cursed Child' dibuka pertengahan 2016 di London. Sejak itu produksinya dibuka di New York dan dramanya bakal menemukan rumah baru di Princess Theatre, Melbourne.
Selain itu, saat ditawari menuliskan naskah tersebut Jack Thorne langsung mengiyakannya. "Saya tidak ragu sedetik pun. Kami memiliki ide-ide yang luar biasa, dan kami yakin akan melakukannya," kata Jack Thorne.
Saat ini 'The Cursed Child' bakal dipentaskan di Melbourne pada Februari mendatang, dengan preview di Januari 2019.
(tia/tia)